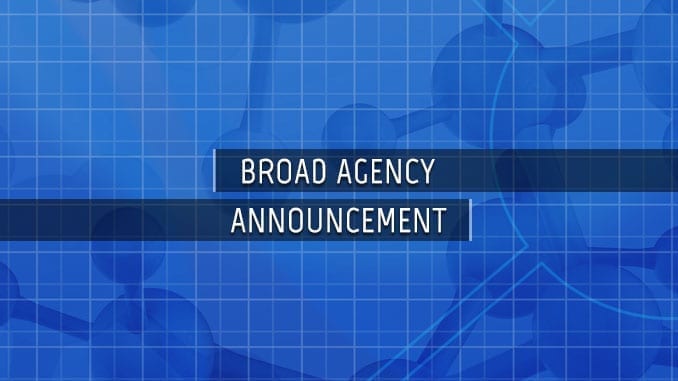 The U.S. Army Edgewood Chemical Biological Center (ECBC) has renewed a Broad Agency Announcement (BAA) to support acquisition of innovative concepts for further research and development in support of chemical and biological defense.
ECBC supports all phases of the acquisition life-cycle from basic and applied research through technology development, engineering design, equipment evaluation, product support, sustainment, field operations and demilitarization to address its customers' unique requirements. Specific areas of interest include:
Biotechnology
Aerosol Technology
Biological Point Detection
Chemical Point Detection
Early Warning and Detection
Smoke and Obscurants
Modeling, Simulation and Analysis for CB, Smoke and Obscurants
Collective Protection Technology
Respiratory Protection Technology
Decontamination
CBRNE Countermeasures to Terrorism
Flame and Incendiary Technology
Explosives Point, Proximal and Standoff Detection
Chemical Forensics
Surface Science
The BAA is open until cancelled or amended; however, offerers are encouraged to submit concept papers before June 2012 to allow for sufficient consideration and funding time within the current fiscal year. Detailed information is available under BAAECBC-11-REV-1.