Virtual Event
One Health Day 2023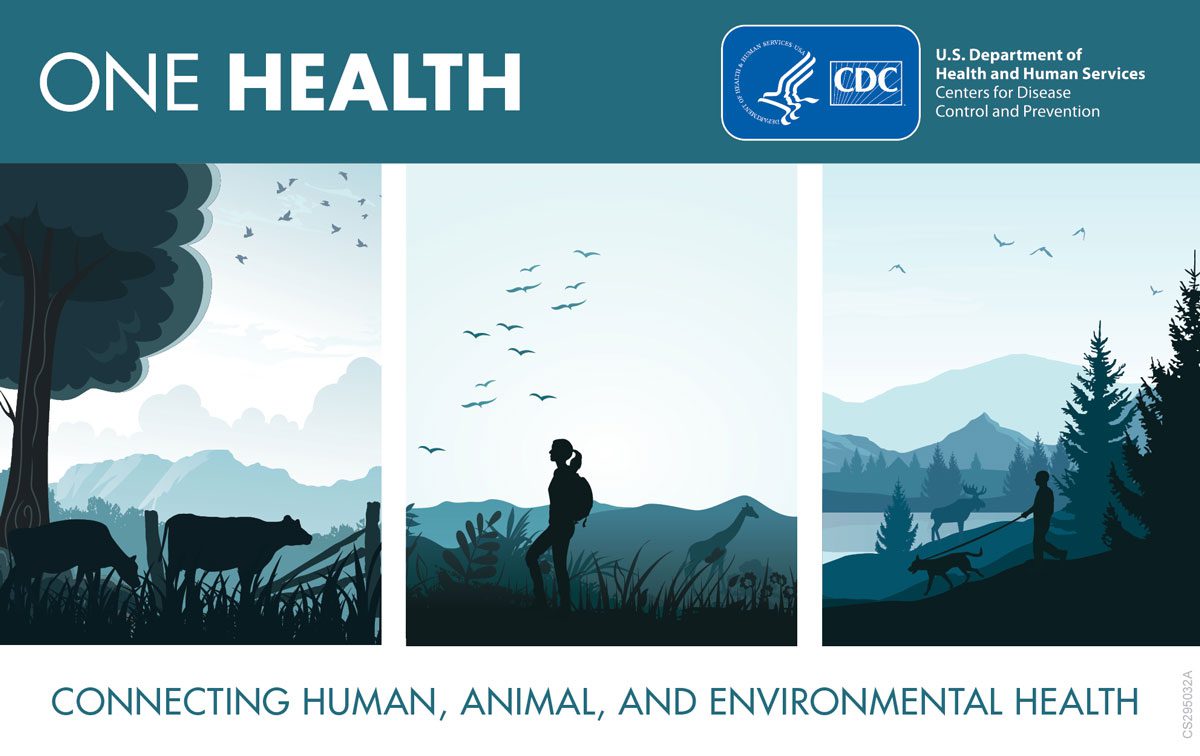 One Health Day is observed annually on 3 November to raise global awareness about the importance of One Health collaborations.
This global awareness campaign brings attention to the need for a One Health approach to address shared health threats at the human-animal-environment interface and promote best practices across all sectors.
The theme for this year is Act Together for One Health.
Zoonotic diseases are becoming a growing health threat worldwide, with increasing reports of outbreaks in diverse regions. The risk of emerging and reemerging disease spillover and burden has been augmented by considerable interactions among animals, humans, and ecosystems. The One Health approach is critical to addressing public health threats by integrating environmental issues. Emerging diseases such as Ebola, MERS-CoV, and COVID-19, underline the need for concerted action across sectors.
In October 2022, the Quadripartite, consisting of the Food and Agriculture Organization of the United Nations (FAO), the United Nations Environment Programme (UNEP), the World Health Organization (WHO), and the World Organisation for Animal Health (WOAH, formerly OIE), launched a new One Health Joint Plan of Action. This plan has the objective of establishing a comprehensive framework for enhancing our ability to collectively prevent, predict, detect, and respond to health threats by integrating systems and building capacity.
You can celebrate One Health Day every day by committing to working with experts in other sectors to achieve better health outcomes for all.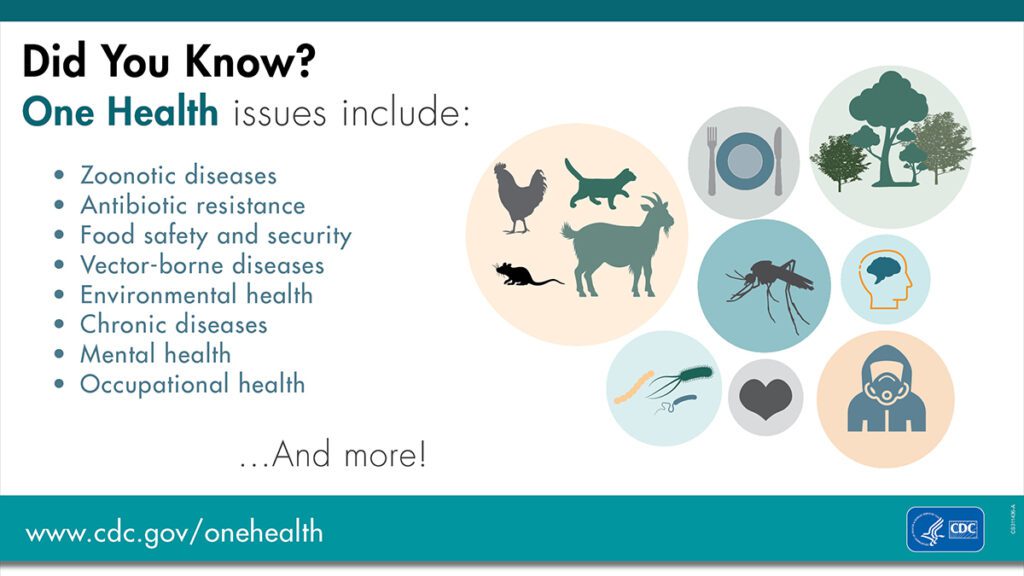 Resources:
Sources: CDC, UN Environment Programme, ISID