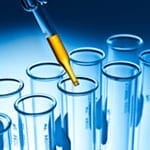 Several dozen of the world's leading influenza scientists agreed at the beginning of the year to voluntarily honor a moratorium on research of flu mutations that fall under the Dual Use Research of Concern (DURC) umbrella.
During implementation of the hold, experts agreed the moratorium would only be lifted once funding entities and regulators had determined the biosecurity conditions that would allow such research to be conducted with reasonable guarantees of safety.
Flu researchers will soon be able to argue that those conditions have been met, according to the journal Nature. "We have heard from several researchers that they would like to lift the moratorium sooner rather than later," says Ron Fouchier, one of its signatories and the lead author on a mutant bird flu manuscript which has been at the epicenter of recent DURC debate. (Read Controversial Fouchier Paper Finally Published).
Next month, the World Health Organization (WHO) will unveil non-binding biosafety and biosecurity guidelines for mutant-influenza research. Over the following months, national regulatory authorities worldwide are expected to produce their own biosafety rules.
The United States government is the largest funder of this type of flu research. Amidst the Fouchier controversy, a new Federal Policy on Dual Use Research of Concern was released in March. Efforts to further develop DURC policies have been happening across government agencies, and the Intra-governmental Select Agents and Toxins Technical Advisory Committee is expected to issue its own biosafety rules soon. Additionally, a more detailed plan for local institutional oversight of DURC is set to be released for public comment in the coming weeks.
Supporters of the moratorium point out that publicizing and expanding some research examining increased pathogenicity and transmission of flu viruses would probably accelerate similar mutant viruses being created in dozens more labs worldwide — some of which may lack adequate biosafety standards. This could multiply the risk of an accidental release of a pathogen capable of sparking a pandemic.
Others argue such research is vital to protecting public health. By better understanding how certain genetic mutations can create the conditions for a pandemic, surveillance and early warning efforts could be improved.
Read more on this topic at Nature.