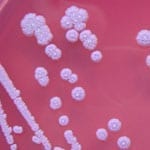 The National Institute of Allergy and Infectious Diseases (NIAID) has awarded a grant to researchers at the University of Nevada, Reno and their collaborator, InBios International of Seattle, to further development of a rapid diagnostic for melioidosis.
Also known as Whitmore's disease, melioidosis is a difficult to treat infection caused by Burkholderia pseudomallei, a Category B biothreat as classified by the Centers for Disease Control and Prevention.
Melioidosis is predominately a disease of tropical climates, especially in Southeast Asia and northern Australia where it is widespread. The B. pseudomallei bacteria causing melioidosis are found in contaminated water and soil. It is spread to humans and animals through direct contact with the contaminated source, is easily aerosolized and has a high mortality rate.
With NIAID's two-year Phase I Small Business Technology Transfer (STTR) grant, the recipients will further development of their Active Melioidosis Detect (AMD) test.
"Results so far are very encouraging," said David AuCoin, Principle Investigator at the Diagnostics Discovery Laboratory, University of Nevada School of Medicine. "We have a prototype of the product in Thailand and Australia now, regions that are hardest hit, to evaluate its effectiveness in endemic settings."
Currently, there are no validated diagnostic products for melioidosis, and patient samples must be cultured, taking three to seven days to diagnose the disease. "Unfortunately, melioidosis can kill you well before the diagnosis is confirmed," said AuCoin.
AuCoin produced and has been working with the monoclonal antibody used in the test since 2009. The work is also partially funded by the Pacific Southwest Regional Center for Excellence in Biodefense and Emerging Infections.
The team is working to secure Phase II funding following the two years of Phase I work, which will allow another three years of product development to generate the necessary preclinical studies to submit an application to the FDA for approval to distribute the assay.
Source: UN-Reno