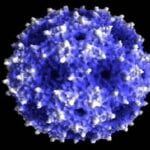 For the past several years, the Defense Advanced Research Projects Agency (DARPA) has spearheaded an unprecedented effort to improve the affinity and stability of antibodies used by military biosensors in the field. 
Working with industry partners, the DARPA Antibody Technology Program (ATP) set out in 2009 with two primary goals: achieve revolutionary improvements in the stability of antibodies over time, even in extreme conditions; and control affinity in biosensors to enable detection of numerous antigens by a single unit. 
ATP ended in 2012 having achieved both of these goals. Antibody affinity was increased by a factor of 400, opening the door to vastly more sensitive, multiplexed biosensors. Temperature stability was increased to 70 degrees Celsius (158F) for 48 hours, a dramatic improvement from the prior limit of five to ten minutes.  
Perhaps the most impactful of these results is the potential to eliminate the need for cold storage of the immunoassays. The program achievements in temperature stability at the high end translate to an increase in shelf-life at room temperature from one month to approximately three years. ATP achieved these results by altering the amino acid sequences within the antibody molecules, rather than creating an additive stabilizing material.
"By removing temperature stability as a limiting factor, troops will now be able to carry sensors with them without worrying about refrigeration and wondering if the sensor will return an accurate reading," said Mildred Donlon, DAPRA Program Manager for ATP. "The new stability also means antibodies can be attached to new materials to make potentially more practical sensors to take the place of current beads and strips."
The ATP technologies are now being transitioned to DoD's Critical Reagents Program (CRP), part of the Joint Program Executive Office for Chemical and Biological Defense (JPEO-CBD), for use in biodetection equipment throughout the military services. 
DARPA partners for the ATP program included: Edgewood Chemical Biological Center, Naval Research Laboratory, University of Texas at Austin, Affomix Corp. (now part of Illumina), AnaptysBio, StableBody Technologies, and AxioMx, Inc. 
Source and additional details: DARPA Press Release.