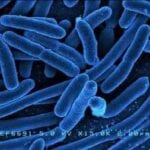 The U.S. Food and Drug Administration (FDA) is conducting market research to procure an automated open platform microbial molecular detection system capable of next day detection of Salmonella, Shigatoxigenic Group of Escherichia Coli (STEC's) and Listeria.
The acquisition is for the FDA's Southeast Regional Laboratory (SRL) in Atlanta, Ga. SRL states a necessity for a faster and more efficient way to screen samples for pathogenic organisms. An automated microbial molecular detection system that utilizes target capture, transcription mediated amplification, and a hybridization protection assay to detect individual pathogens would meet this requirement.
The instrument will be initially utilized in a single laboratory validation with a future intent of multi-lab validations for Salmonella and Listeria species. The instrument must be capable, as delivered, to create customized analysis not readily available in kit form.
Other requirements for the instrument include full automation from sample purification through detection and results; the ability to generate results for greater than 200 samples in an 8 hour period; automated liquid level sensing and verification for onboard reagents; automated tracking, barcoding, and storage of data for accountability and traceability.
Sources with the capability to respond to these requirements have until April 1, 2013 to respond. Further details are available under Solicitation Number: FDA-SOL-13-1116246. 
Editor's Note: While the small-scale acquisition of laboratory equipment is commonplace, we periodically cover these activities for insight into the research, acquisition and mission priorities of biodefense-relevant organizations.