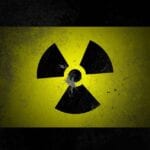 The Defense Threat Reduction Agency (DTRA) last month issued a Broad Agency Announcement seeking development of new radiological and nuclear detection technologies in support of the DoD mission of detecting, identifying, and eliminating threats from radiological and nuclear weapons of mass destruction (WMD) worldwide.  
The agency is soliciting proposals for research science and technology topics under Collecting and Sensing as well as Information Management capability areas:
Sensor improvements to provide a real-time capability to detect threat activity involving nuclear and radiological materials in operational environments. 
Signature source discovery to exploit non-radiation indicators of nuclear WMD-related activities.  Examples may be behaviors, commerce, transport, imagery, media, intelligence or combinations of sources.
Alternative detection approaches such as electrostatic, thermodynamic, mass, acoustic, chemical, or gravitational.
Innovative detection technologies such as new high energy resolution detection media, improved photodetection in scintillator applications, improved signal processing in semiconductor applications, imaging, and spectroscopic and background reduction algorithms.
Data fusion to combine information from multiple sources to produce actionable knowledge of nuclear WMD threat activities such as melding quantitative data with qualitative data, and combining dissimilar data sets to produce new signature modalities.
Collaboration tools to enhance the government's ability to collaborate across expert communities such as: threat environment modeling, automated or semi-automated analysis tools, network-centric architecture tools, and collaborative planning environments.
Further details are available under Solicitation Number: HDTRA1-13-NTD-BAA. The proposal submission deadline was extended this week to April 2, 2013.