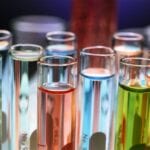 The Defense Threat Reduction Agency is seeking concepts for advanced development of in vitro technologies to support rapid development of chemical and biological threat agent Medical Countermeasures (MCMs).
Current pre-clinical study methods for obtaining safety, efficacy and pharmacokinetics of MCMs rely almost exclusively on experimental models that frequently have limited correlation to the human condition and often do not accurately predict tolerability and safety in human subjects.
DTRA envisions a platform utilizing human immune cells organized in a physiological relevant manner that can provide additional and improved information on the expected immune response in humans treated with MCMs. Such technology would reduce the overall burden of in vivo testing in the development and management of products for human use.
The system should be comprised of a series of sensitive and reliable culture assays for the interrogation of human innate and adaptive immunity. The engineered tissue constructs should be comprised of isolated primary human immune cells, principally of blood origin, integrated into engineered constructs that are functionally equivalent to the physiological environment of the human immune system and designed to simulate the environment and cellular communication necessary for the proper induction of immune responses under physiologic conditions.
These constructs should be modular in nature; each one functioning independently as a minimal model of localized immunity against antigens, vaccines, pathogens, or inflammatory signals or they can be coupled to provide a comprehensive picture of immunity. The modular nature of this system should make the technology suitable for a variety of applications:
Dissect the mechanisms of action of vaccines and adjuvants
Define the cellular and humoral correlates of protection, as well as provide insight into the mechanisms of antibody mediated pathogen neutralization
Assess relative changes in vaccine immunogenicity and efficacy between various manufacturing processes, vaccine lots, etc.
Monitor the effects of human genetic and environmental diversity on the induction of immunity since we can test across all populations or targeted populations with our donor pool
Responders should discuss the development or existence of sensitive and cost-effective target-cell based functional assays that can be used to determine whether antibodies generated by their technology are able to block or neutralize a pathogen of interest. Advanced assays, which evaluate antibody (Ab) functionality, should be addressed. Specifically, bead technology that permits an assessment of the quantity and quality of Abs generated against a wide panel of Ags simultaneously in a small volume (20-50 μl) is desired.
Further details are available under Solicitation Number: HDTRA1-13-RFI-CBM01. The response deadline is June 17, 2013.