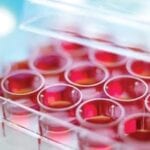 The U.S. Navy last month awarded Stemnion, Inc. a contract for continued therapeutic development efforts in support of the Naval Medical Research Center's cellular combat wound initiative.
The initiative seeks to obtain a novel cellular wound healing technology that will accelerate and improve healing of a variety of combat-related injuries and their associated chronic wounds. NMRC seeks to use Amnion-derived Multi-potent Progenitor cells (AMP cells) and their secreted cytokine solution (ACCS) to decrease loss of tissue, obtain a more rapid wound closure and decrease scarring.
Applications include burn wounds, eye injuries and therapies designed to strengthen suture sites for abdominal surgery patients. It is expected that the benefits of therapies developed to care for wounded military personnel will be immediately applicable to civilian patients across a broad spectrum of needs that range from burn victims to adults afflicted with the slow-healing wounds typical of Type II diabetes. 
The award builds on Stemnion's successful completion of pre-clinical animal trials and safety testing, including multiple toxicology studies that resulted in FDA permission to proceed with a 2009 Phase I human clinical trial using ACCS to demonstrate safety in the treatment of partial thickness burns.
Those activities funded under the effort include preparation and development of materials for clinical trials; research and development of controlled-release and tissue-specific release formulations; room temperature stabilized formulations; immunology research; and for ocular surface clinical research.
The company received $10.2 million for a base year award, with an estimated total contract value of of $30.7 million if two option periods are exercised. 
Stemnion Inc. is based in of Pittsburg, Pa., and controls over 20 patents pending that are directly related to the AMP cell and ACCS cytokine solution therapies that are entering FDA Phase I and Phase II clinical trials.
Further details are available under Solicitation Number: N6264513WM001.