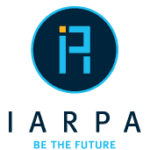 The U.S. Intelligence Advanced Research Projects Activity (IARPA) is seeking information on the current state of the art and challenges in the area of lab-on-a-chip (LOC) technology. 
IARPA is interested in understanding the intelligence value of human physiological changes associated with involvement in chemical and biological weapons manufacture and materials handling reflected through omni-omic response signatures based on immunological, transcriptional, genomic, proteomic, metabolomic, epigenetic and microbiomic characteristics.
The human adaptive immune system is known to carry a long-term memory of exposure to molecules derived from the chemical constituents of pathogenic organisms and viruses. Human immune memory resides in T and B lymphocyte memory cells, and also in plasma cells that secrete circulating antibodies into the bloodstream directed against specific antigens. The adaptive immune system is purposefully stimulated by vaccines, which are designed to provoke lasting responses that can lead to disease resistance. Immune memory, whether natural or by vaccination, can be extremely long-lived. 
IARPA is interested in the development of portable LOC platforms able to provide simultaneous rapid and reliable detection, analysis, and read-out of chemical and biological exposure omni-omic signatures in less than ten minutes. Achieving this goal will require autonomous microfluidic processing methods to take a raw human body fluid sample in order to extract and subsequently analyze its relevant constituents for subsequent biochemical analysis of proteins, cells, nucleic acids, etc. IARPA therefore seeks innovative approaches directed toward achieving an ability to extract large and diverse types of protein, cellular, and nucleic acid information from small quantities (<100 mL) of actual human fluids. 
Approaches to realizing integrated LOC platforms capable of performing meaningful sample clean-up, extractions, and subsequent multiplexed bioassay analysis are also sought.
Further details are available under Solicitation Number: IARPA-RFI-13-04 "Laboratory-on-a-Chip for Multiplexed Bioassay Analysis".  The response deadline is July 5, 2013.