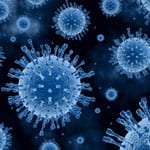 The National Institute of Allergy and Infectious Diseases (NIAID) this week announced intentions to procure laboratory testing services to produce, purify, and quantify viral-like particles (VLPs) from Medigen, Inc. on a sole source basis.
Medigen will provide all the necessary reagents, equipment and personnel with expertise to perform the planned experiments necessary to produce six highly purified influenza VLPs specific to sequences of the influenza plasmids supplied by NIAID.
NIAID states the contractor will produce 1-5mg purified influenza VLPs by performing:
High-titer baculovirus stocks from the six influenza plasma provided by NIAID
Production and harvest six lots of VLPs in serum free medium from SF9 cells
Purification of six VLPS to greater than 80% purity with the techniques to be employed that will be either tangential flow filtration and or affinity chromatography
Quality control assessment of protein content using bicinchoninic acid assays or SDS polyacrylamide gel electrophoresis
Epitope confirmation using western blot and electron microscopy
Hemagglutination assays
The performance period is six months from the date of award. Work will be performed in Bethesda, Maryland.
Source: FBO.gov