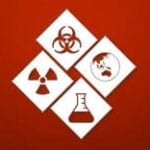 The Biomedical Advanced Research and Development Authority (BARDA) has extended the current window for submitting white papers under Broad Agency Announcement SST-BAA-13-100-SOL-00014, "Science and Technology Platforms Applied to Medical Countermeasure Development (Innovations) for BARDA".
The first interim white paper submission deadline was extended from October 30, 2013 to November 15, 2013.
Under the BAA, BARDA is seeking advancement of tools that can demonstrate an impact on the design, development, or use of a medical countermeasure for public health emergencies. Specifically sought are improvements in the administration of medical countermeasures during a public health emergency. The specific application of the platform technologies will be focused on biodefense, pandemic influenza, or other emerging infectious diseases (EID).
This BAA is actually open and valid through July 2015, with July 30, 2014 set as the last day on which initial white paper submissions will be accepted for evaluation. Interim deadlines were established for initial submissions on October 30, 2013 (now extended to Nov 15, 2013; January 30, 2014; April 30, 2014; and July 30, 2014. White papers are reviewed within 90 days following the next interim or submission deadline after the white paper is received.
Further details are available under Solicitation Number: BAA-13-100-SOL-00014.