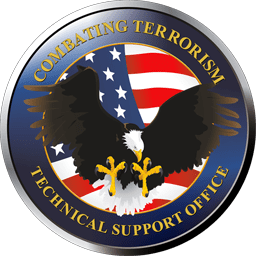 The Combating Terrorism Technical Support (CTTSO) Office, Technical Support Working Group (TSWG) has a requirement to provide all materials and services to design, develop, integrate, deliver, support, and train Special Operations Forces (SOF) to support the highly diverse Combating Terrorism (CbT) community.
In existence since 1986, the TSWG rapidly develops technologies and equipment to meet the high priority needs of the highly diverse CbT community. Special Warfare Technical Support (SWTS) focuses on Special Operations technical capabilities, specifically the find and fix lines of effort within Special Warfare.
In addition, Special Warfare consists of activities taken by a specially trained and educated force that has a deep understanding of cultures and foreign language, proficiency in small unit tactics, and the ability to build and fight alongside indigenous combat formations in permissive, uncertain, or hostile environments.
Special Warfare tactical operators often conduct missions in austere environments under conditions of limited time with constrained logistics and challenging communications requirements. They have a standing need for equipment, systems, and capabilities that enable them to operate more effectively, reliably, and efficiently.
CTTSO desires to award multiple contracts which focus efforts and tasks on enhancing and training on find and fix Special Warfare capabilities. The requirements will fall into the following categories:
Rapid System and Capabilities Development
The contractor shall provide rapid engineering services to process, supply, design, and fabricate materials/equipment for the development and integration of advanced enabling capabilities, utilizing innovative and technologically advanced commercial items for small CbT tactical operations teams conducting Special Warfare missions, operating in permissive, uncertain, non-permissive or high threat environments in the following areas:
Tactical Communications
Specialized Access
Close and Long Range Reconnaissance
Intelligence, Target Acquisition, and Technical Surveillance
Training
The contractor shall provide instructional Subject Matter Expert (SME) support to include new equipment training, depot level maintenance, operational evaluation reports, traditional classroom training, field training, scenario-based training, practical application and related exercise development to support the Combating Terrorism Technical Support Office Mission and Tactical Operations Support (TOS) Subgroup as well as other advisory specific training within the tasks.
Specific activities that may be performed under this task area include, but are not limited to the following:
Preparing training materials such as brochures, handouts, attendee registration or lists
Develop training and exercise materials such as curriculum and how-to-manuals, multi-media presentation materials, instructors, participant materials, slides and overheads
Providing training tools such as audio visual equipment computers for hands-on-sessions
Providing logistical arrangements for training sessions
Providing instructors; providing travel and logistical support
Commercial Technology Exploitation and Independent Test and Evaluation
The contractor shall provide a team of engineers and former US Special Operations Forces personnel for independent test and evaluation of commercially available technologies and the ability/feasibility to modify commercially available technologies. The contractor shall have the ability to procure, test, and report on the following commercial technologies, materials, focus areas, and equipment:
Detection, circumvention, and defeat of surveillance systems
Fixed site and systems vulnerability assessments
Information system auditing and exploitation
Exploitation and use-case scenarios of cyber tools and techniques
Comparison and analysis of information systems to be used for Special Warfare
Durability testing of identified technologies
It is anticipated that TOS end-users and program staff will participate in much of the testing for verification of the correct implementation and results. The contractor shall develop test plans prior to testing, and provide test reports upon the completion of all testing and evaluation tasks. These reports shall be developed in accordance with the CDRLs assigned on a task by task basis.
The Government intends to fulfill this requirement on a competitive Small Business Set-Aside (SBSA) basis for Indefinite Delivery / Indefinite Quantity (IDIQ) contracts with multiple awardees. The total program value shall not exceed $48,000,000.00 from all contracts that may be awarded over a 5 year duration.
Further details are available under Solicitation Number: W15QKN-14-R-0052. The response deadline is September 19, 2014.