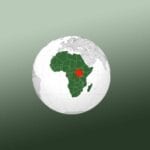 The U.S. Army Medical Research Institute of Infectious Diseases (USAMRIID) has announced intentions to award a contract with Infectious Diseases Institute Limited (IDI) in Kampala, Uganda for purchase of services involving logistical, professional and administrative support for conduct of clinical research and training on select biological agents in Uganda, Kenya and Tanzania.
The effort will support recognition, diagnosis and management of biological casualties training for Ugandan health care providers. The award will be for a base year and 4 optional years of service.
IDI has the unique experience required to leverage their experience in working with key Ugandan government, professional and academician officials to assist USAMRIID with designing and delivering a self-sustaining training product tailored specifically to the needs of the Ugandan health care professionals.
IDI is also co-located with the Makerere University School of Medicine, which is critical as this is the key training site for training of trainers and the school must approve the training curriculum.
The contract is being awarded on a sole-source basis, "given the substantial time required for any other company to establish themselves in the highly political and cultural atmosphere currently in place in the Ugandan health care systems."
The contract is being managed by the U.S. Army Medical Research Acquisition Activity.