More than 100 emergency management technicians of the Air National Guard gathered at the Guardian Centers of Georgia in Perry, Ga., in support of the Global Dragon deployment for training exercise on March 9, 2015. Airmen traveled from 20 states, representing more than 20 units and all 10 Federal Emergency Management Agencies.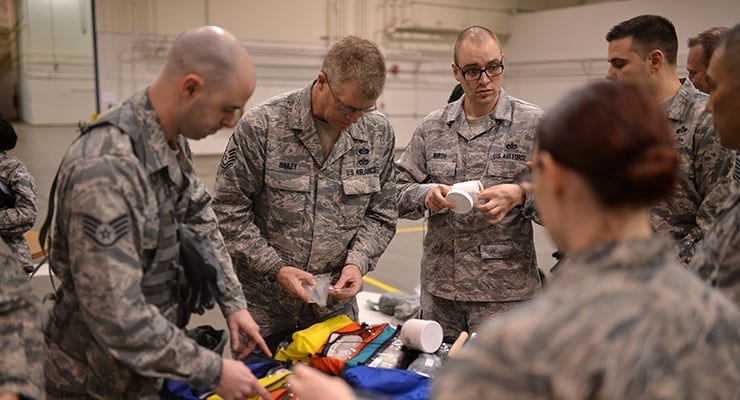 The objective of the two week course is to test emergency management teams. To accomplish that, Guardian Centers will provide critical technical training in chemical, biological, radiological, nuclear and explosives, hazardous material, consequence management, search and rescue operations and road, highway and convoy operations.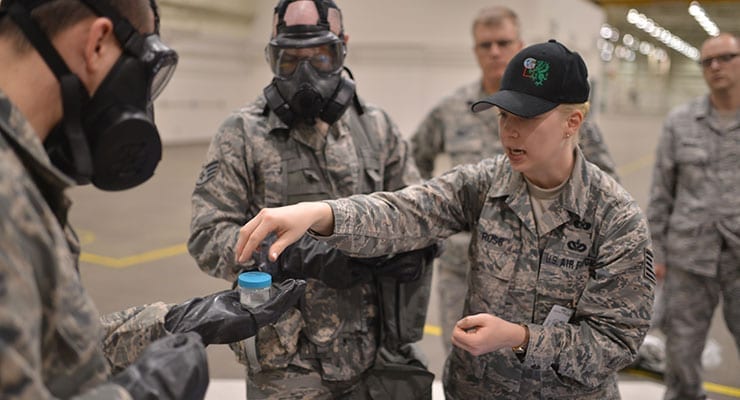 On the first day of training, Airmen participated in Level A Olympics, which served as a refresher course for the level A hazmat suits and equipment while providing team building opportunities.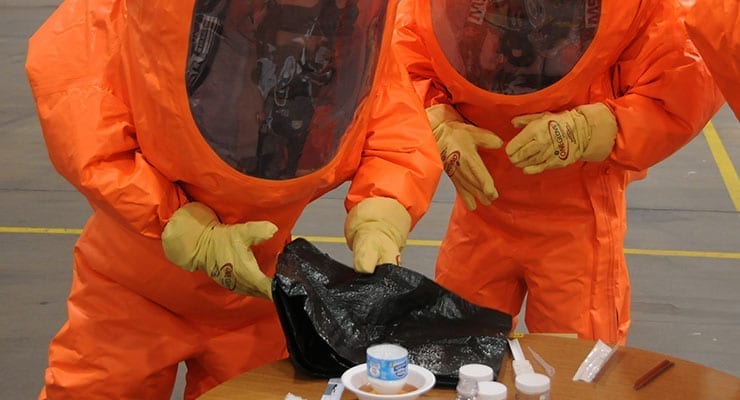 "What we are doing here is for Level A familiarization and equipment confidence," said Staff Sgt. Mitchell Snead, Global Dragon cadre assigned to the 125th Fighter Wing Emergency Management Flight. "We have seven stations set up around the room. Each one will test them in different areas of what we do in our career field."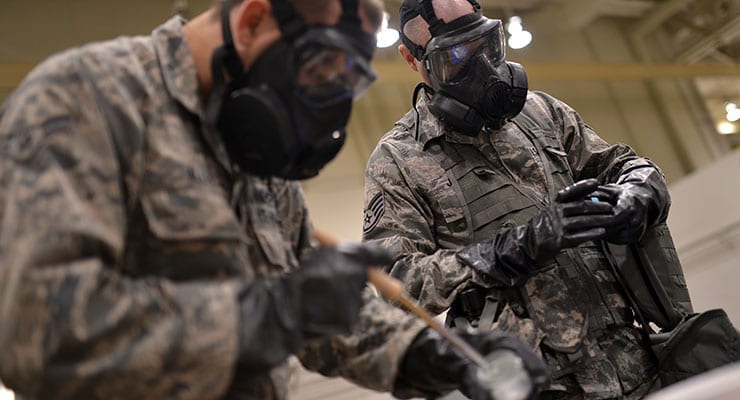 The olympics consisted of seven stations, which included radiation identification, hazardous material identification, chemical abstract number identification, basketball, sampling as well as a litter carry and land navigation. Throughout the olympics, the stations had simulated chemicals and hazmat to prepare them for events they will encounter in the future training days.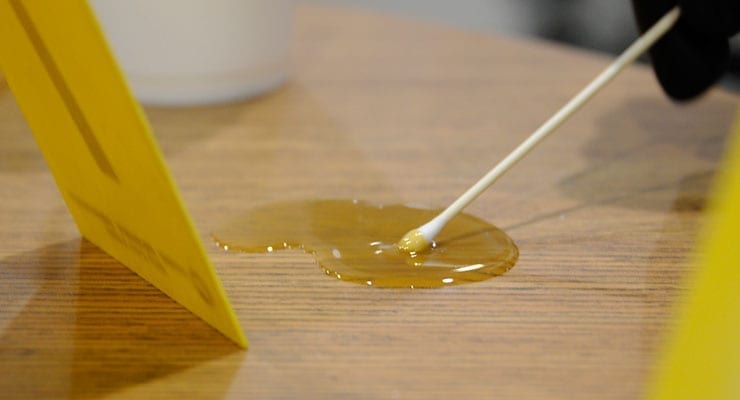 "The training is great," said Senior Airman Keenan Wallace, Global Dragon participant assigned to the 188th Wing EM Flight. "It's intense right off the bat, but in the real world that's how it happens."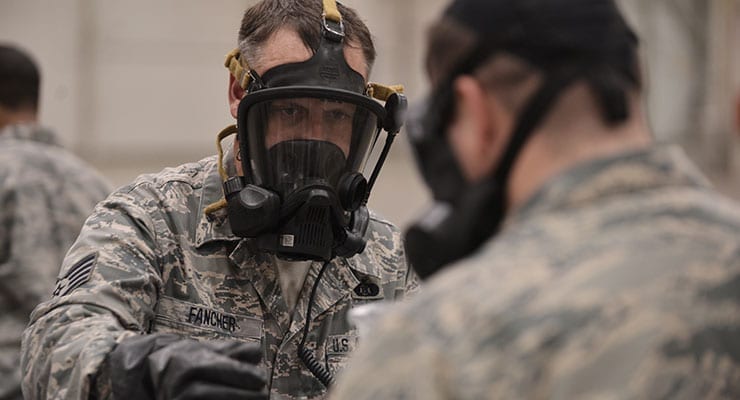 In the next two weeks of training, EM Airmen will be placed in incident scenarios while utilizing Level A gear and handling live chemical agents and hazmat.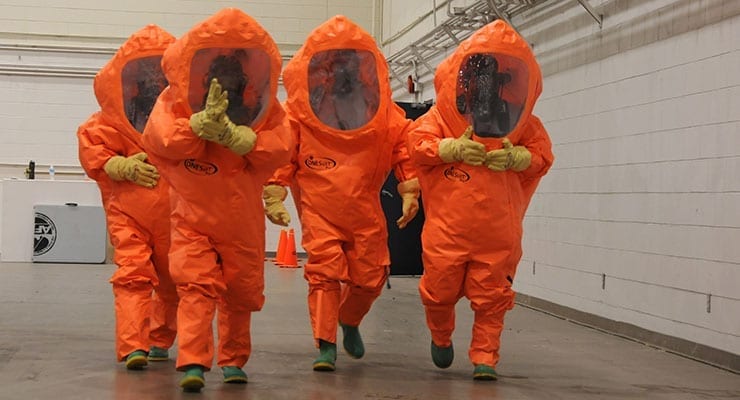 "I'd like the Airmen to take away how important this job is, both in domestic and war-time operations," said Tech. Sgt. Scott McPherson, Global Dragon cadre assigned to the 142nd Fighter Wing EM Flight. "This is a fantastic training facility and we don't get this opportunity very often."
Article courtesy of Hannah Dickerson, 188th Wing, edited for context.