Frank Kendall, the Department of Defense's Undersecretary of Defense for Acquisition, Technology and Logistics, is leading a comprehensive review of DoD's laboratory procedures, processes and protocols associated with inactivating spore-forming anthrax.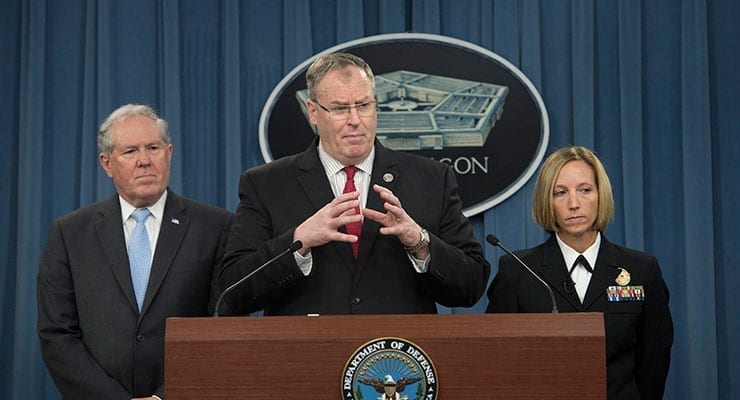 Speaking with Pentagon reporters last week, Kendall said he is assembling a team of government and private-sector experts to examine the anthrax spore inactivation processes.
"They will report preliminary findings and recommendations by the end of June," he said.
According to Kendall, the final report will also depend upon the completion of the separate Center of Disease Control investigation, and will focus on two primary questions:  Why was there an incomplete inactivation of the spore-forming anthrax samples; and why testing mechanisms to ensure the procedures to inactivate the anthrax failed.
"Across the country," Kendall said, "there are hundreds of labs that work with anthrax. As part of this mission, DoD ships inactivated or dead anthrax samples to laboratories as well as to industry, academia and other federal laboratories to help develop countermeasures and for other purposes."
The inactivation process requires the samples to be irradiated with gamma rays, he said, then checked to ensure they are dead, and the CDC investigation is carefully examining why those two steps failed.
As part of DoD's review of these processes, Kendall said more than 400 batches are being tested to determine how many lots were not completely inactivated.
"So far, at least four batches, or lots, have been found to have live spores present," he said.
As additional lots are identified that were not fully inactivated, he said, labs are also being identified that received the samples, and this takes time. "So the numbers are likely to change and grow as we know more," Kendall said.
Article adapted from original by DoD News.