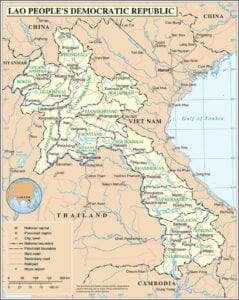 The Defense Threat Reduction Agency (DTRA) is seeking interested sources to provide vector-borne disease surveillance training, technical improvements, and education to Lao medical military.
The effort is focused on outbreak control strategies, differential diagnosis, biosafety and biosecurity, pest management, collection, assessment, and transferring technology to military hospital laboratories.
Requirements include the following:
Training and assessments in six military hospitals in Laos located at Luangprabang, Xiengkhuang, Vientiane province, Vientiane capital, Savannakhet, and Champasack
Engage in cooperative biosurveillance and health activities
Provide laboratory training BSL 2 facility for training and surveillance activities with the Lao Military Medical Department
Conduct assessment of resources and capabilities for each provincial team
Develop and implement plan to improve biosafety/biosecurity lab capabilities of military laboratory and field activities associated with vector borne disease surveillance
Develop a baseline understanding of the prevalence/incidence of vector borne diseases in partnership with the Lao Military Medical Department and Ministry of Health
Provide training in case definitions and kinetics of virological markers, biosafety, sample management, cataloging, entomology, and interpretation of patient results
Further details are available at FBO.gov. Capability statements are due July 5, 2015.