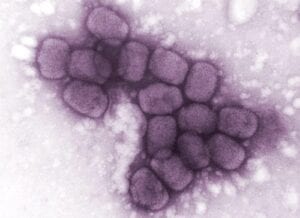 SIGA Technologies, Inc. today announced the receipt of FDA concurrence on a dose for continuing the pivotal clinical human safety study for tecovirimat, an antiviral pharmaceutical to treat orthopoxvirus-related diseases, including smallpox.
Smallpox has been determined to be a material threat to US security and is classified by CDC as a Class A priority pathogen.
The concurrence on dosage for tecovirimat, also known as TPOXX and ST-246, provides SIGA with the guidance it needs to complete its Phase 3 expanded safety trial in human subjects for the oral formulation of tecovirimat.
"We are pleased to receive FDA concurrence on dosage for our clinical safety studies and look forward to the future development and distribution of this critical antiviral," said Dr. Eric Rose, SIGA's Chief Executive Officer.
FDA has designated tecovirimat for "fast-track" status, creating a path for expedited FDA review and eventual regulatory approval. Tecovirimat is a novel, patented drug that is easy to store, transport and administer.
In May 2011, SIGA signed a contract with the Biomedical Advanced Research and Development Authority (BARDA) pursuant to which SIGA agreed to deliver two million courses of tecovirimat to the U.S. Strategic National Stockpile. The BARDA contract is worth approximately $463 million, including $409.8 million for the manufacture and delivery of 1.7 million courses of tecovirimat and $54 million of potential reimbursements related to development and supportive activities under a base contract. The contract also contains various options that are exercisable at BARDA's discretion.
The BARDA contract expires in September 2020.
See also: