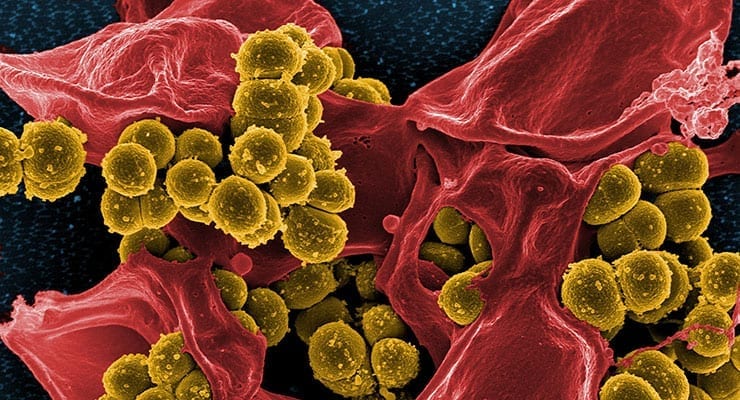 The Biomedical Advanced Research and Development Authority (BARDA) has entered into a contract with Basilea Pharmaceutica International for clinical phase 3 development aiming at U.S. regulatory approval of Basilea's broad-spectrum antibiotic ceftobiprole.
Under the terms of the contract, BARDA will provide funding of approximately USD 20 million over an initial period of 18 months. During this initial period, Basilea will work towards gaining agreement on the development program from the U.S. Food and Drug Administration (FDA) and obtaining first health authority approvals for the initiation of clinical phase 3 studies, which are targeted to be started towards the end of this year or the beginning of next year.
During the term of the agreement BARDA may exercise further options, which would bring the total value of the contract up to USD 100 million over a period of 4.5 years, upon successful completion of pre-defined milestones including pre-clinical, clinical, manufacturing and associated regulatory activities.
"Resistance against currently available antibiotics is a global healthcare risk. Our agreement with BARDA demonstrates the potential value of ceftobiprole to treat life-threatening infections and will enable us to start a phase 3 program, initially in bacteremia and acute bacterial skin and skin structure infections, with the goal of achieving U.S. regulatory approval and to expand ceftobiprole's label in other territories," commented Ronald Scott, Basilea's Chief Executive Officer.
Basilea is preparing protocols for three phase 3 studies with ceftobiprole to support the potential submission of New Drug Applications for the treatment of patients with Staphylococcus aureus bacteremia (SAB), acute bacterial skin and skin structure infections (ABSSSI) and community-acquired bacterial pneumonia (CABP). Basilea intends to submit these protocols to the FDA, seeking the agency's agreement on Special Protocol Assessments (SPAs). An SPA provides written guidance by the FDA and documents agreement between the study sponsor and the agency that a clinical study is adequately designed so that it would support a regulatory submission for drug approval, should the study meet its objectives.
Prof. Achim Kaufhold, Basilea's Chief Medical Officer, commented: "Based on recent FDA feedback we understand that any two adequate and well-controlled studies in either SAB, ABSSSI or CABP, demonstrating safety and efficacy in each of those studies, would be sufficient to support regulatory approval of ceftobiprole in the United States. We believe that within the three indications under consideration the highest medical need is in Staphylococcus aureus bacteremia where new antibiotics with bactericidal activity against both methicillin-susceptible and resistant strains are urgently needed. Ceftobiprole offers a potential treatment option for this area of high medical need."
Image credit: NIAID