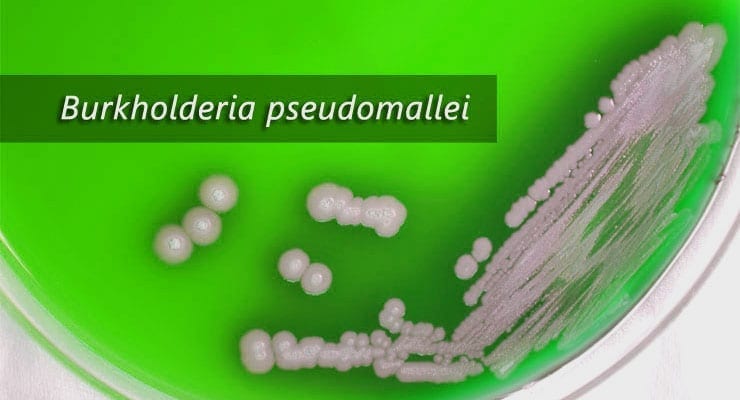 The US Food and Drug Administration (FDA) has awarded "Fast Track" designation to Soligenix, Inc. for development of SGX943 (dusquetide) as adjunctive therapy with other antibacterial drugs, for the treatment of melioidosis, a serious and potentially life-threatening condition.
Melioidosis is a potentially fatal infection caused by the Gram-negative bacillus, Burkholderia pseudomallei. Highly resistant to many antibiotics, these bacteria can cause an acute disease characterized by a fulminant pneumonia and a chronic condition that can recrudesce. There is no preventive vaccine or effective immunotherapy for melioidosis. Therefore, there is a significant medical need for improved prevention and therapy.
Read more: New Study Highlights Bigger Threat of Burkholderia
B. pseudomallei and the closely related Burkholderia mallei are considered possible biological warfare agents because of the potential for widespread dissemination through aerosol. These bacteria are designated priority pathogens of concern by the Department of Health and Human Services (DHHS), Department of Homeland Security (DHS) and Department of Defense (DoD).
Melioidosis is a major public health concern in the endemic regions of Southeast Asia and Northern Australia. The highest pockets of disease activity occur in Northern Australia and Northeast Thailand, Burma and Vietnam, and is likely under-reported in China. In Northeast Thailand, the mortality rate associated with B. pseudomallei infection is over 40%, making it the third most common cause of death from infectious disease in that region after HIV/AIDS and tuberculosis.
Read more: Host Response Profiling of Burkholderia, Y. Pestis
Fast track is a designation that the FDA reserves for a drug intended to treat a serious or life- threatening condition and one that demonstrates the potential to address an unmet medical need for the condition. This categorization is designed to facilitate the development and expedite the review of new drugs. For instance, should events warrant, Soligenix will be eligible to submit a new drug application (NDA) for SGX943 on a rolling basis, permitting the FDA to review sections of the NDA prior to receiving the complete submission.
"We are very pleased to have been granted fast track designation from the FDA," stated Christopher J. Schaber, PhD, President and Chief Executive Officer of Soligenix. "We believe that the FDA's action in granting fast track designation validates the unmet medical need that currently exists for the treatment of melioidosis and for the potential key role SGX943 can serve as a therapy in this rare, life-threatening disease. We look forward to working with the federal government to advance this biodefense development program."
Read more: Soligenix Wins Additional 4.3M to Advance Ricin Vaccine Manufacturing
SGX943 is the drug product designation for the active ingredient dusquetide in the treatment of melioidosis. Dusquetide is an IDR, a new class of short, synthetic peptides that has a novel mechanism of action in that it has simultaneous anti-inflammatory and anti-infective activity.
IDRs have no direct antibiotic activity but modulate host responses, increasing survival after infections with a broad range of bacterial Gram-negative and Gram-positive pathogens, as well as accelerating resolution of tissue damage following exposure to a variety of agents including bacterial pathogens, trauma and chemo- and/or radiation-therapy.