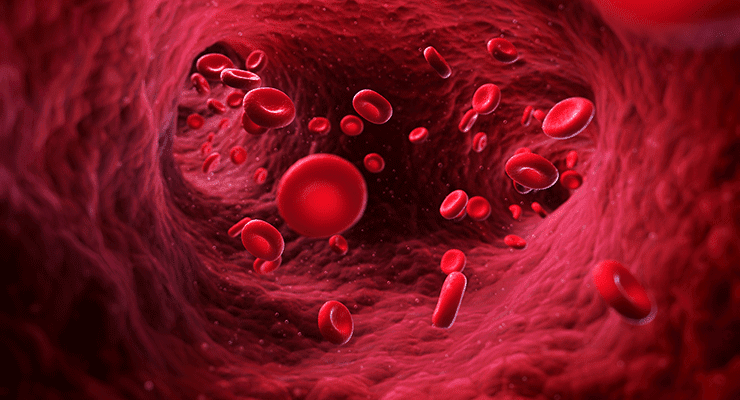 The U.S. Biomedical Advanced Research and Development Authority (BARDA) will back Cerus Corporation's clinical development program for pathogen reduction of red blood cell (RBC) components, funding activities necessary to support an FDA submission and accelerate commercial scale up to facilitate potential adoption by U.S. blood centers.
Cerus' INTERCEPT Blood System is a pathogen reduction technology designed to reduce the risk of transfusion-transmitted infections by inactivating a broad range of pathogens such as viruses, bacteria, parasites, and leukocytes that may be present in blood.
Pathogen reduction treatment of blood components offers the opportunity to improve national emergency preparedness for epidemic and endemic blood-borne pathogens such as Zika, dengue, and chikungunya, and to further protect patients undergoing routine care, especially in regions with rapidly emerging epidemic pathogens.
Cerus will receive initial funding of up to $30,750,939 to support activities related to a clinical trial to assess the safety and efficacy of INTERCEPT red blood cells compared to conventional methods in Puerto Rico, a region impacted by the current Zika virus epidemic.
This funding also will support activities related to in vitro studies to facilitate potential Phase III clinical trials in the continental U.S.
The five-year contract with BARDA includes a base period with committed funding of up to $30,750,939, and subsequent option periods worth up to a total of $180,509,914.
Those options, if exercised, would fund activities related to broader implementation in areas of Zika virus risk, clinical and regulatory development programs in support of licensure, and development, manufacturing and scale-up activities.
Related to manufacturing, Cerus and its partners will be responsible for co-investment in the amount of $14.5 million. In addition, the BARDA contract also includes the possibility of funding the deployment of previously licensed INTERCEPT-treated platelet and plasma components for use in Hawaii to support self-sufficiency of that region in the event of an active Zika outbreak.
"We are working to make needed products available as quickly as possible to protect our nation's blood supply against a variety of threats that could endanger public health," said Dr. Richard Hatchett, BARDA's acting director. "These technologies are of particular interest given their potential use against multiple diseases. By focusing on products that can reduce the risk of various transfusion-transmitted infections, we can provide emergency products sooner in a sustainable, cost-effective way."
INTERCEPT pathogen reduction technology for platelets and plasma has been used in Europe for over 10 years as a safety measure to reduce the risk of transfusion-transmitted infections in platelet and plasma components, and was in routine use in French Polynesia and the French West Indies during the Zika outbreak in 2013-2014.
Cerus received FDA approvals for the INTERCEPT Blood System for platelets and plasma in December 2014, and the system is now in routine use in a number of blood centers across the United States. INTERCEPT was approved for platelets and plasma in Brazil in December 2015.
"This contract offers the potential to fund activities related to anticipated Phase III clinical studies for the INTERCEPT Red Blood Cell System in the United States and the required manufacturing and development activities needed to pursue a potential U.S. commercial launch," said Dr. Laurence Corash, Cerus' chief scientific officer. "We believe that T-cell inactivation levels with INTERCEPT provide the opportunity for future replacement of gamma irradiation, which would also align with the Department of Homeland Security's initiative to eliminate nuclear source irradiators in the U.S. through the introduction of non-nuclear technologies."
Cerus reported positive results of the INTERCEPT Red Blood Cell System from a European Phase III clinical trial in January 2015, and also from a U.S. Phase II clinical trial in December 2014. The Company plans to submit an application for CE Mark registration of INTERCEPT RBCs in the second half of 2016.
BARDA is part of the U.S. Department of Health and Human Services' Office of the Assistant Secretary for Preparedness and Response.