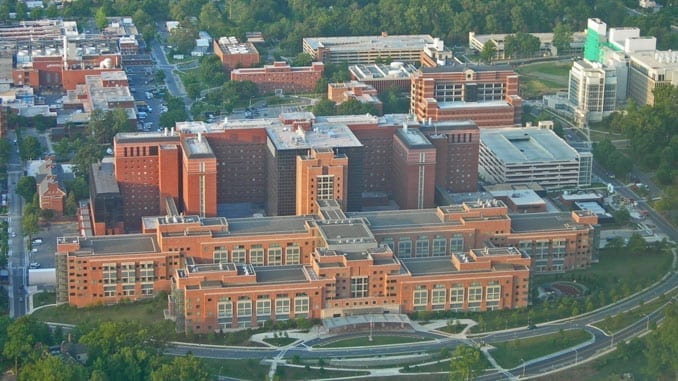 The recent shutdown of the National Institutes of Health (NIH) Clinical Center Pharmaceutical Development Section (PDS) due to problems with quality control has prompted NIH to seek an interim solution to continue manufacturing novel retroviral vectors to support ongoing gene-therapy trials.
In a solicitation issued this week, NIH is seeking a mobile clean room 'Viral Vector Trailer' that would allow them to continue manufacture of cGMP viral vectors previously handled its Surgery Branch Vector Production Facility.
The Surgery Branch was responsible for the development of interleukin-2 (IL-2), the first effective immunotherapy in humans, the development of cell transfer immunotherapies for melanoma and other solid cancers, the first insertion of foreign genes into humans and the first development of effective human cancer immunotherapies based on the genetic engineering of autologous lymphocytes with genes encoding anti-tumor T cell receptors or chimeric antigen receptors.
The Surgery Branch Vector Production Facility develops and manufactures cGMP quality master cell banks and viral vectors encoding T cell receptors or chimeric antigen receptors for the ex vivo genetic modification of T lymphocytes.  Patient therapies are administered based on our ability to genetically re-direct autologous T lymphocytes using retroviral vectors to specifically target solid cancers and certain hematologic malignancies.
"Since our prior vector production facility was closed in March 2016, we have no facility to produce these vectors," states the announcement. "The program urgently requires an interim space meeting the cGMP requirements to continue preparation of these essential patient treatment products."
While several gene therapy programs are being developed in the Surgery Branch, they are currently focused on two major initiatives:
Development and manufacture of multiple retroviral vectors encoding TCRs targeting a shared hot-spot mutation in KRAS primarily for the treatment of patients with lung and pancreatic cancers.
The identification TCRs targeting unique somatic mutations expressed by a patient's tumor and the subsequent genetic modification of autologous T lymphocytes with these unique TCRs using retroviral vectors for a personalized immunotherapy.
These programs have pre-clinical data to support that the treatment concept is sound and clinical protocols that have been through the CCR review process, but cannot be moved into the Investigational New Drug (IND) Applications phase due to lack of production facilities.
In addition to meeting the needs of cGMP viral vector manufacturing, the envisioned modular facility would also serve as a temporary backup (if necessary) for NIH's Intravenous Admixture Unit (IVAU), which produces pain and other pharmaceuticals for the current patient population. The IVAU's current lack of a suitable backup manufacturing facility has been identified as a critical risk – one that NIH hopes to mitigate by rolling requirements for IVAU production into the proposed modular facility.
Further details are available via Solicitation Number: NIHOF2016128. The request for quotation closes on July 29, 2016.