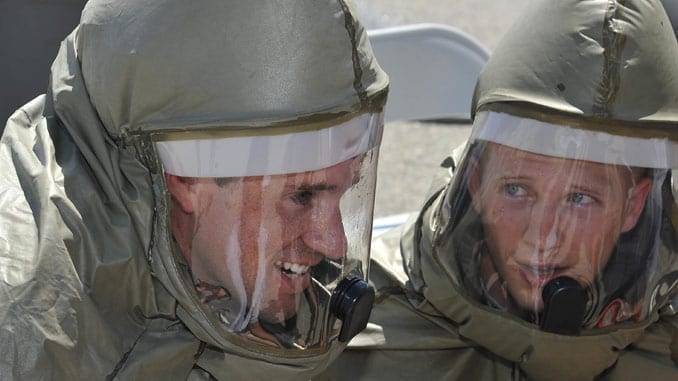 Airmen assigned to the 22nd Medical Group decontaminate a patient during integrated in-place patient decontamination training, Aug. 4, 2016, at McConnell Air Force Base, Kan.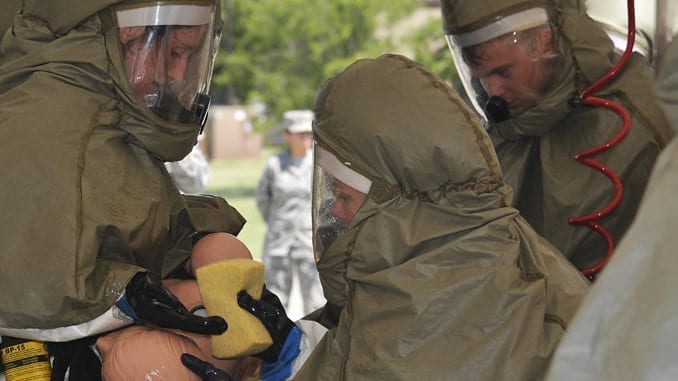 The purpose of the training is to prepare medical personnel on how to receive and care for contaminated patients in the event of exposure to hazardous materials or chemical, biological, radiological and nuclear agents.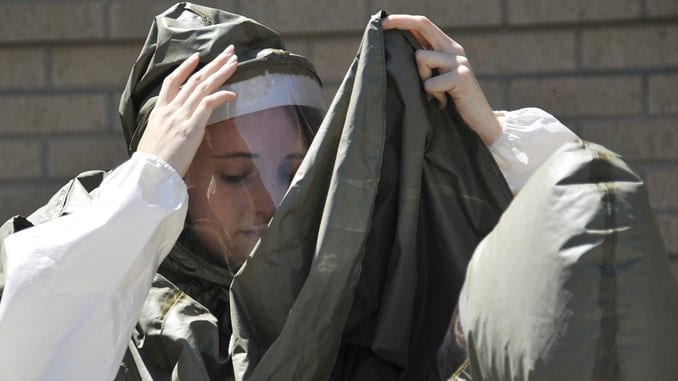 The two-day training exercise taught Airmen the role of the In-Place Patient Decontamination (IPPD) team; hazard recognition and detection; decontamination equipment set-up, maintenance and repair; the patient decontamination process; and selection, use, and capabilities of personal protective equipment.
Photos courtesy of Erin McClellan, U.S. Air Force