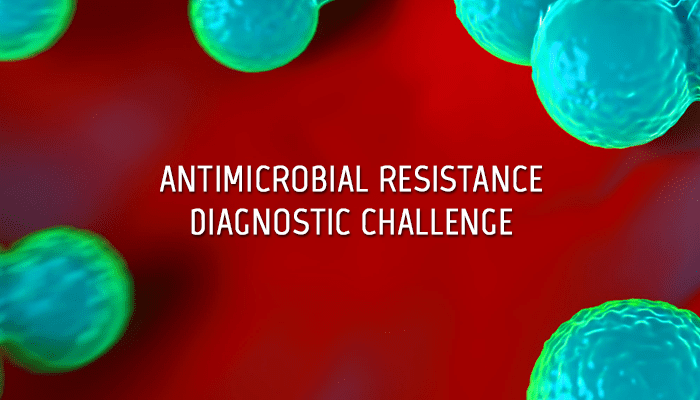 The U.S. Department of Health and Human Services (HHS) is holding a challenge prize competition in which up to $20 million will be made available for the delivery of one or more novel and innovative in vitro point-of-care diagnostics that would rapidly inform clinical treatment decisions and be of potential significant clinical and public health utility to combat the development and spread of antibiotic resistant bacteria.
The National Institutes of Health (NIH) and the Biomedical Advanced Research and Development Authority (BARDA) of the Office of the Assistant Secretary for Preparedness and Response (ASPR) are sponsoring the prize competition.
The Antimicrobial Resistance Diagnostic Challenge  is designed to incentivize a broad range of scientists, engineers, and innovators to develop in vitro diagnostic tests that would enable health care providers to make more informed decisions on appropriate antibiotic use and infection prevention.  This competition may lead to the development of more sensitive, accurate, robust, and cost-effective assay approaches and devices for clinical diagnosis.
"The growing incidence of serious infections from antibiotic resistant bacteria presents a critical risk to the public health of our nation," said NIH Director Francis S. Collins, M.D., Ph.D. "My hope is that this competition will spur exceptional innovators to rise to the challenge and deliver effective tools to help manage this significant problem."
With real-time detection, healthcare providers would be able to identify infecting pathogens and resistance factors within hours, rather than the two to three days or longer that the standard microbiological culture processes require. Such knowledge would allow tailoring of treatments, minimizing the broad-spectrum antibiotic approach used by many clinicians today.
Concepts must be submitted by Jan. 9, 2017, for the first phase of the competition. Up to 20 semi-finalists will be selected from the applicant pool, each receiving up to $50,000. In the second phase of the competition, on Dec. 3, 2018, up to 10 finalists will be selected to each receive up to $100,000.  These funds can be used to develop prototypes for evaluation by two CLIA-certified independent laboratories, which will be considered when final winners are selected.
In the final phase, winners are expected to be announced on July 31, 2020.  The competition specifies that up to three winners can be selected, and winners will share an amount equal to or greater than $18 million.
NIH's National Institute of Allergy and Infectious Diseases and ASPR's Biomedical Advanced Research and Development Authority (BARDA) each contributed $10 million to the challenge. The CDC and the U.S. Food and Drug Administration provided technical and regulatory expertise to the design of the challenge competition.