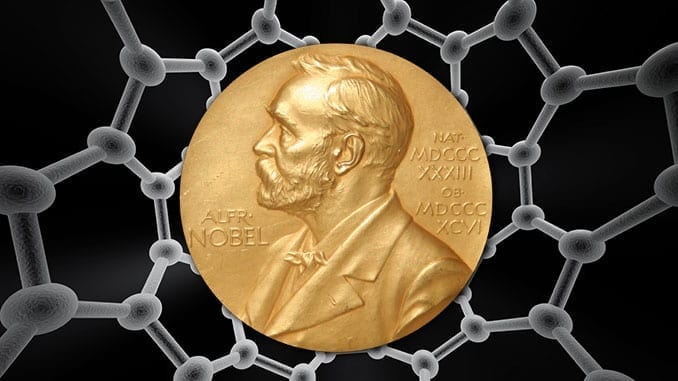 Sir J. Fraser Stoddart, a researcher formerly funded by the Defense Threat Reduction Agency's (DTRA) Joint Science and Technology Office (JSTO), was this year awarded the Nobel Prize in Chemistry for design and production of the 'world's smallest machines.'
Related nanotechnology research previously performed by Stoddart currently resides within the DTRA portfolio in efforts to protect military servicemembers.
Attracting JSTO's interest with his research in early 2000, DTRA contracted Stoddart to investigate multifunctional nano-structured material's response to chemical and biological threats. His efforts significantly enhanced drug delivery systems and chemically-controlled nanomaterials leading to increased warfighter and civilian safety.
Stoddart, now honored as a pioneer in chemistry, delivered research solutions that remain at the center of several ongoing JSTO projects. Since June 2008, Stoddart has contributed to 14 JSTO-funded research activities, one of which received recognition in this year's Nobel Laureate award.
"The development of computing demonstrates how the miniaturization of technology can lead to a revolution. The 2016 Nobel Laureates in Chemistry have miniaturized machines and taken chemistry to a new dimension," stated The Royal Swedish Academy of Sciences.
As a professor at Northwestern University, Dr. Stoddart received recognition for his 1991 development of "rotaxane," a structure in which a molecular ring is threaded onto a thin molecular axle, and for demonstrating that the ring could move along the axle. That achievement led to innovations such as a molecular lift, artificial muscles and minuscule motors that resulted in the development of new materials, sensors and energy storage systems, which could potentially strengthen future protections of service-members.
Article courtesy of DTRA, adapted for context and format by Global Biodefense.