Seqirus' accelerated development of its cell-based manufacturing technology has quadrupled influenza vaccine output in just two years, according to a recent statement by the company.
The announcement was made on the 10th anniversary of pandemic partnership with the U.S. Government, marked by a visit from Health and Human Services Secretary, Dr. Tom Price to the company's state-of-the-art manufacturing facility in Holly Springs, North Carolina. The partnership was established in 2007 in response to the emergence of the H5N1 avian influenza virus as a serious pandemic threat.
The Holly Springs facility was completed in 2012 and promptly designated as critical national infrastructure for pandemic preparedness in the U.S. It harnesses promising cell-based technology as a modern, efficient and highly scalable alternative to traditional egg-based manufacturing that also offers the potential to avoid possible mismatch scenarios in influenza seasons.
Additionally, the facility produces the Seqirus proprietary adjuvant, MF59, which can have a dose-sparing effect, thereby further boosting the output of influenza vaccine during a pandemic emergency.
Seqirus acquired the Holly Springs facility in 2015 and has successfully accelerated development of the technology, quadrupling seasonal influenza vaccine output from 5 million trivalent (three-strain) doses to around 20 million quadrivalent (four-strain) doses in just two years.
At this capacity, Seqirus is able to produce 150 million doses of adjuvanted pandemic vaccine within the first six months of a pandemic declaration, and is also well advanced in delivering surge capacity programs to increase output to 200 million pandemic doses.
"With a global influenza pandemic remaining a real and constant threat, Seqirus is committed to continuing to work with the U.S. Government to realize the full potential of our cell-based manufacturing technology at the Holly Springs site," said Gordon Naylor, President of Seqirus.
"We're proud of the advances we've made in a relatively short period of time, and are confident in our technical ability to deliver significant additional influenza vaccine capacity that can be rapidly utilized during a pandemic emergency."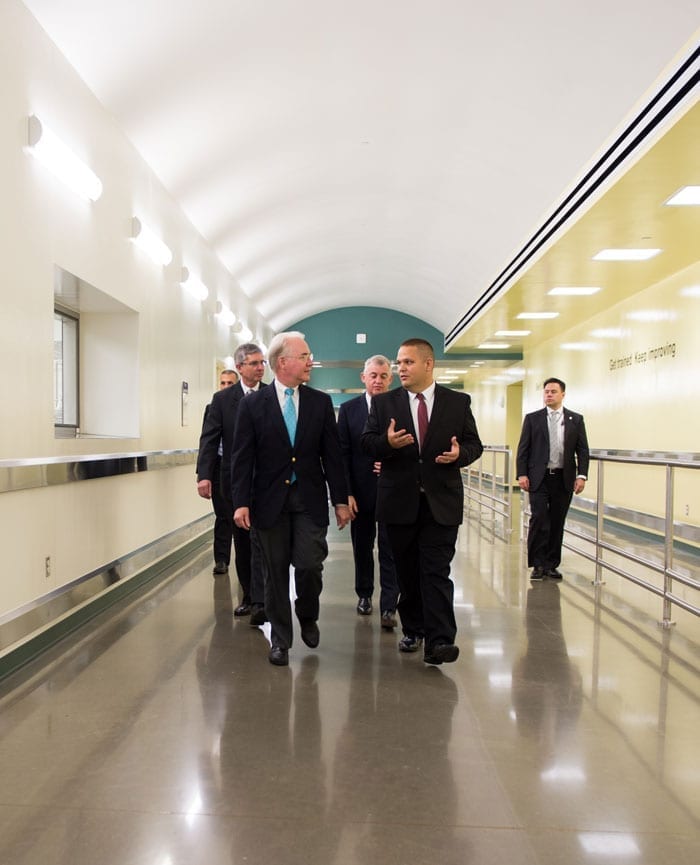 Seqirus was established in 2015 when parent company, CSL Limited, acquired the influenza vaccine business of Novartis. It has a rich heritage in influenza and operates major manufacturing facilities in the U.S., U.K. and Australia. Today, Seqirus is the world's second largest influenza company and a global leader in pandemic preparedness and response.
"With the emergence of H7N9 and other avian influenza viruses with pandemic potential, we are seeing renewed focus on pandemic preparedness by governments around the world," said Mr. Naylor. "As a result, we are leveraging our global manufacturing network to supply pandemic stockpiles and other preparedness services to governments in multiple countries."
Seqirus also recently committed to the World Health Organization in supplying 10% of its influenza vaccine output in real time for use in developing countries in the event of a pandemic.
Seqirus is part of CSL Limited, headquartered in Melbourne, Australia. The CSL Group of companies employs more than 20,000 people and has operations in more than 60 countries.