The U.S. Army for Medical Research Institute of Infectious Diseases (USAMRIID) has suspended Biosafety Level 3 (BSL-3) and Biosafety Level 4 (BSL-4) operations while conducting repairs to its waste treatment plant.
Unprecedented heavy rainfall in the Fort Detrick area created flooding issues in the Steam Sterilization Plant (SSP).
Workers initially discovered flooding in the plant on May 17. On May 25, a leaking storage tank was also discovered. Initial reports indicate that storage tanks were filled beyond capacity, causing a backup that eventually resulted in a leak outside the plant's concrete containment wall.
Laboratory wastewater on Fort Detrick is chemically disinfected at the source, then routed to the SSP, where it is held in these storage tanks prior to entering the steam sterilization process. Once subjected to steam sterilization, where it is super-heated to about 250 degrees Fahrenheit for 20 minutes, the liquid can then be treated as normal wastewater.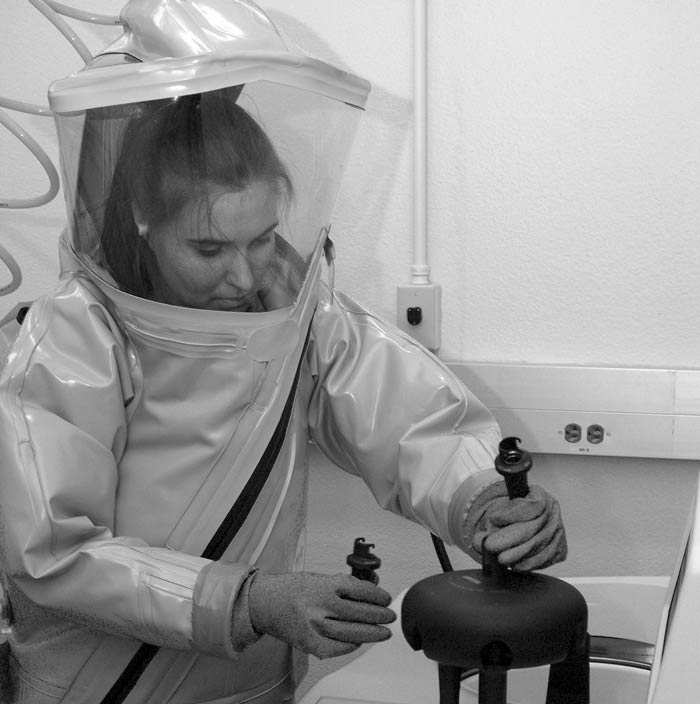 BSL-4 is the highest biosafety laboratory containment level, employing precautions such as airflow systems, positive pressure suits, and extensive personnel training to prevent exposure to or spread of potentially lethal select agents including Marburg virus, Ebola virus, and Lassa virus.
Fort Detrick officials stated they have notified appropriate local, state and federal officials of the situation and will continue to work with regulatory agencies, including the Centers for Disease Control and Prevention and the Maryland Department of the Environment, to ensure compliance and determine the necessary next steps.
Sources: Fort Detrick Public Affairs Office, USAMRIID