The Oklahoma State Department of Health (OSDH) says Oklahoma has experienced a 283% increase in the number of congenital syphilis cases in women since 2014 with a 92% increase in the number of cases from 2018 to 2019. OSDH is urging health care providers to test patients during the first and third trimesters.[1]
Congenital syphilis is passed from a mother to baby during pregnancy and can lead to miscarriage, newborn death, and severe physical and neurological problems for the rest of the baby's life. Drug use, poverty and stigma all contribute to the rising numbers, according to The Centers for Disease Control and Prevention, as well as funding cuts to STD programs at the state level.[2]
The national rise in congenital syphilis parallels increases in syphilis among women of reproductive age. From 2017 to 2018, syphilis cases increased 36 percent among women of childbearing age. Addressing rising syphilis incidence is critical to prevent congenital syphilis. Women and their partners can protect themselves by practicing safer sex, being tested for syphilis by a health care provider, and if infected, seeking treatment immediately.
"STDs can come at a high cost for babies and other vulnerable populations," said Jonathan Mermin, M.D., M.P.H., director of CDC's National Center for HIV/AIDS, Viral Hepatitis, STD, and TB Prevention. "Curbing STDs will improve the overall health of the nation and prevent infertility, HIV, and infant deaths."[3]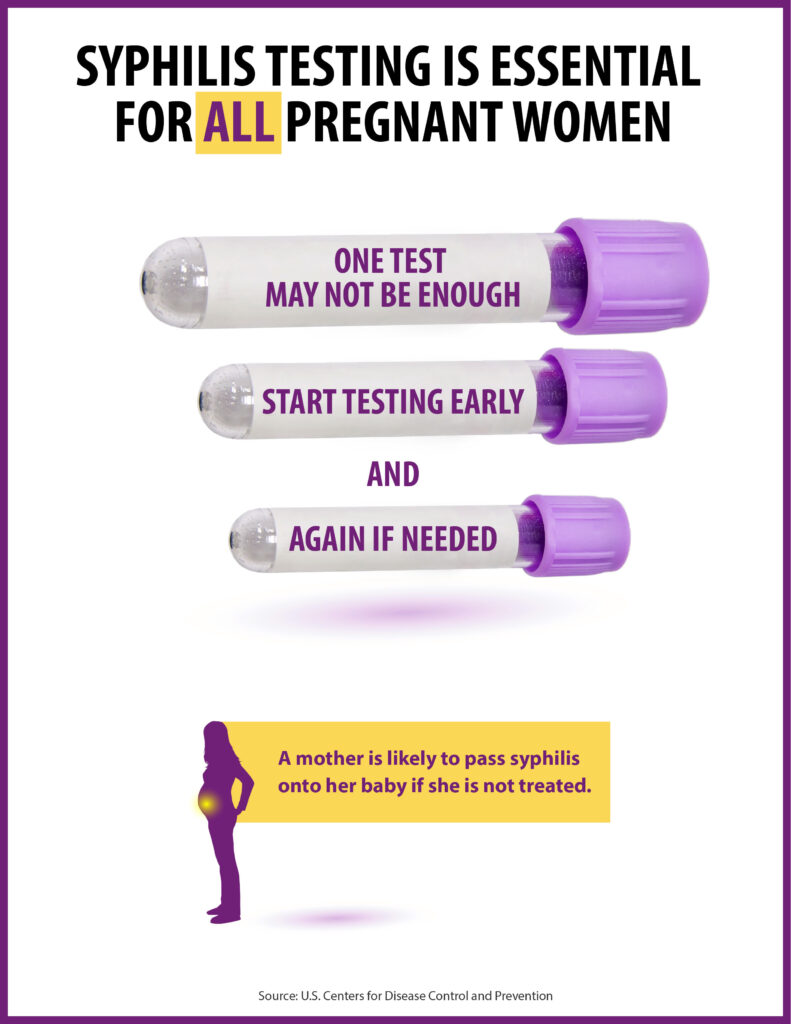 1. OSDH: Congenital Syphilis cases have increased almost 300% since 2014 KFOR News 4 Oklahoma
2. Oklahoma Sees Surge In Syphilis Among Newborns KOSU NPR Tulsa