The 17th Medical Biodefense Conference was held this month at the Bundeswehr Institute for Microbiology in Munich, covering topics like epidemic management, biosecurity and Dual Use Research of Concern.
More than 450 guests including military science officers and scientists from 41 different nations participated in the hybrid-format conference with both in-person and virtual participation.
The conference focused on a wide variety of medical topics from outbreak response and management to vector-borne and zoonotic diseases.
Leaders from the Aberdeen Proving Ground, Maryland-based 1st Area Medical Laboratory (1st AML) strengthened military-to-military relationships with medical professionals from Germany, Czech Republic, Georgia, France and the United Kingdom.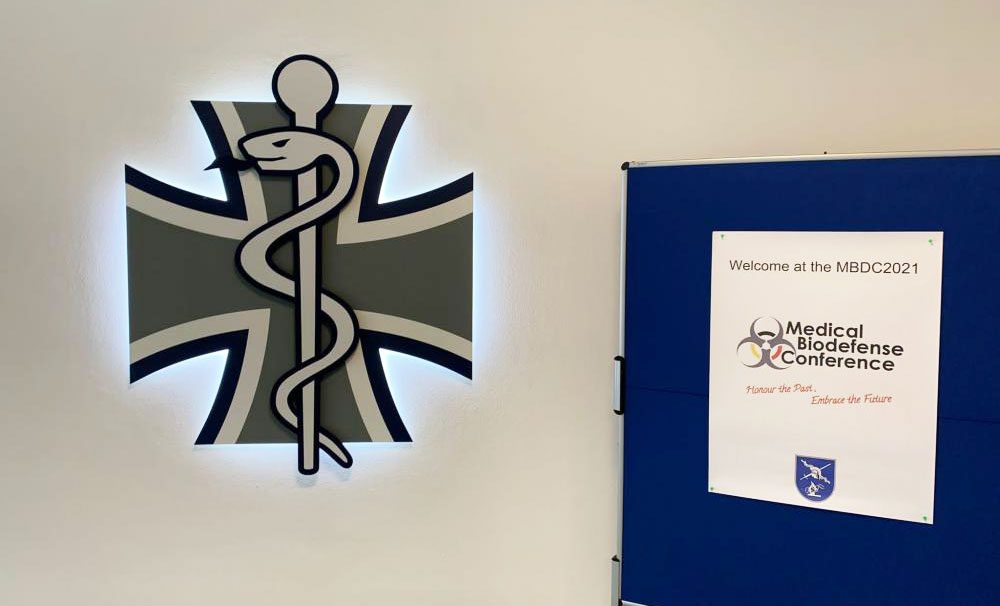 "The 1st AML team was invited by the German Bundeswehr Medical and Biological Reconnaissance and Verification team to discuss deployable laboratory operations and demonstrate the portable class III biosafety cabinet or Glovebox," said Maj. Jang-woo Lee, PhD, the 1st AML chief of Endemic Disease and Biological Warfare Assessment.
Lee said 1st AML leaders discussed future training opportunities with the U.S. Army Europe-Africa Surgeon Cell. The command is also coordinated with the institute where the biodefense conference was held.
"The 1st AML and German Bundeswehr Institute of Microbiology are already coordinating bilateral training opportunities in the near future," said Lee.
Maj. Christine Hulseberg, PhD, the senior science officer at the U.S. Army Medical Research Directorate – Georgia in Tbilisi, Georgia, met with 1st AML leaders during the conference.
Hulseberg previously served with 1st AML and she knows the value the command can bring to any area of operations.
The senior science officer said 1st AML's Biological Threat Assessment Team can assist allies with detecting and identifying a long list of pathogens of concern across the region. Hulseberg deployed with the 1st AML to Camp Humphreys, South Korea, in support of the COVID-19 response in 2020.
"One of the most important but underappreciated strengths of the Biological Threat Assessment Team is the team-based approach they rely upon for strategizing testing plans and interpreting results," said Hulseberg. "It's really powerful and adaptive and draws upon the multi-disciplinary backgrounds of the infectious disease physicians, microbiologists, laboratory technicians and veterinary pathologists who make up that team."
Soldiers from 1st AML perform surveillance, laboratory testing and health hazard assessments of CBRN, occupational, environmental and endemic disease threats around the world.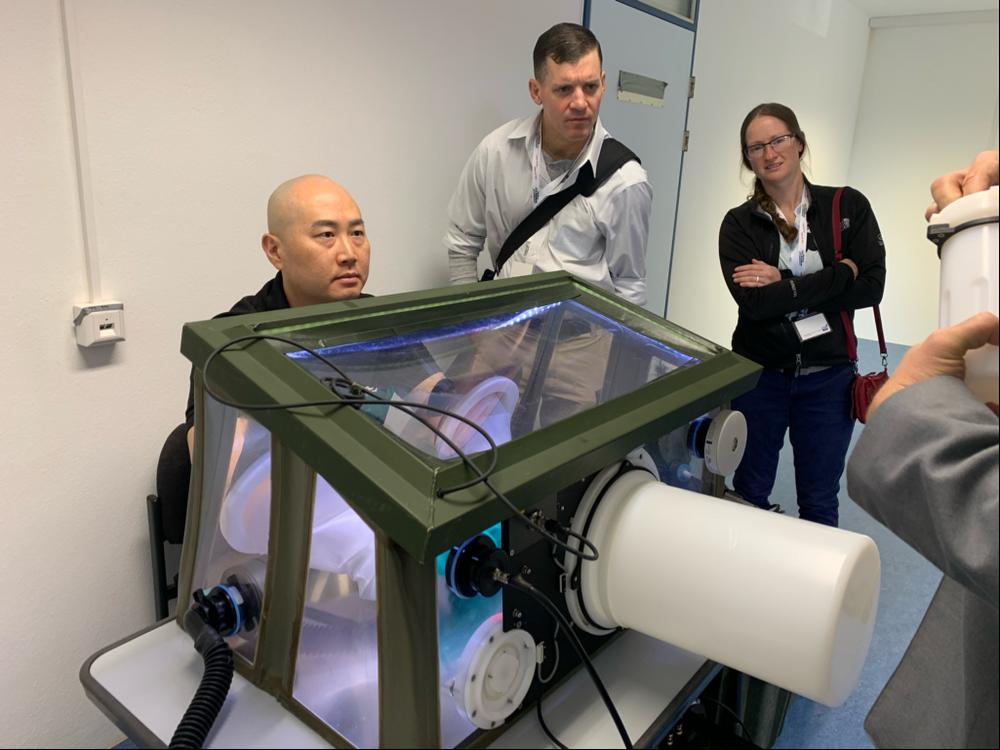 The one-of-a-kind U.S. Army laboratory has deployed often to support military operations, including the 2014-2015 effort to contain the Ebola outbreak in West Africa. Soldiers from 1st AML also served in seven different overseas locations to support the COVID-19 response, including U.S. military hospitals in Germany, South Korea and Japan.
The 1st AML is part of the Fort Bragg, North Carolina-based 44th Medical Brigade and the 20th Chemical, Biological, Radiological, Nuclear, Explosives (CBRNE) Command.
"The German Biodefense Conference was a great opportunity to build stronger partnerships across the region," said Col. Matt Grieser, the commander of 1st AML. "We look forward to future exercises to support U.S. Army Europe-Africa, and further collaboration and training with the German Bundeswehr Institute of Microbiology and other partners in the region. By leveraging our collective expertise, we can better protect our shared interests."
Adapted from 20th CBRNE Command story by Walter Ham and information from the Institute for Microbiology for the German Armed Forces