2020 ASM Biothreats
January 28, 2020

-

January 30, 2020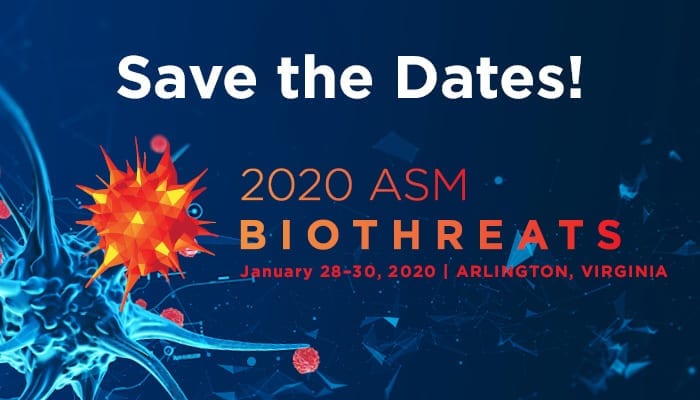 The leading annual conference on biodefense, biosecurity and biological threats, ASM Biothreats, will be held January 28–30, 2020 in Arlington, Virginia.
Hosted by the American Society for Microbiology, this one-of-a-kind meeting draws stakeholders from government, academia and industry for an important exchange of knowledge and ideas that will shape the future of high consequence pathogen research.
ASM Biothreats offers a unique program that explores the latest developments and emerging technologies in the industry. Mark your calendar to save 28-30 Jan 2020 to join us. Registration and agenda information will be available soon. In the meanwhile, check out the 2019 program.
Abstracts will be accepted for this event from 9 Sep 2019 – 21 October 2019.
This listing will be updated as we draw closer to the meeting. Please check the ASM Biothreats 2020 website for the latest information.
Global Biodefense is an official media partner of ASM Biothreats.