Virtual Event
BARDA Industry Day 2022 – BID22
November 15, 2022

-

November 16, 2022

Virtual Event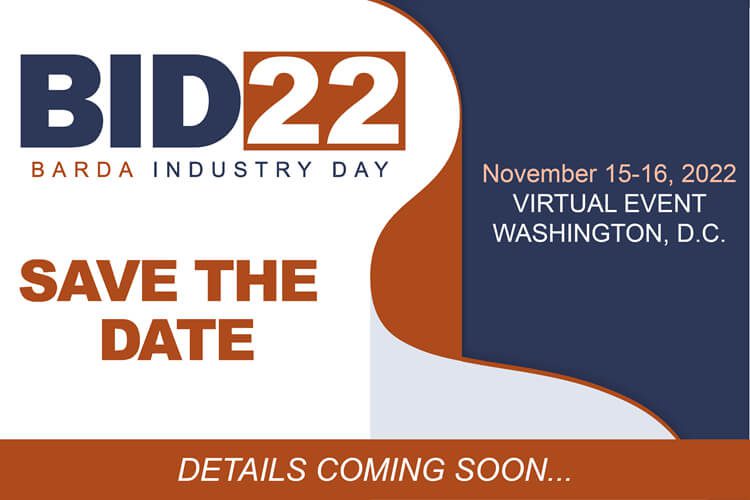 The Biomedical Advanced Research and Development Authority (BARDA) 2022 Industry Day virtual event will be held 15-16 November 2022.
BARDA, a component of the U.S. Department of Health and Human Services (HHS) Office of the Assistant Secretary for Preparedness and Response (ASPR), invites you to participate in the annual conference to learn about U.S. Government medical countermeasure priorities, interact with the BARDA and ASPR teams, and network with public and private sector colleagues.
This year's lineup will have an assortment of BARDA program briefings, featured speakers, special sessions, and breakout sessions addressing efforts towards four strategic goals of enhancing preparedness, response, and partnerships against future threats. There will be a renewed focus on strengthening connections, networking, and collaboration within the virtual event environment.
At last year's BARDA Industry Day event, BARDA Director Dr. Gary Disbrow delivered a strategic overview of BARDA's mission, priorities and engagement during welcoming remarks.
Please visit the BARDA website for the latest updates.