DARPA Academic Research Roundtable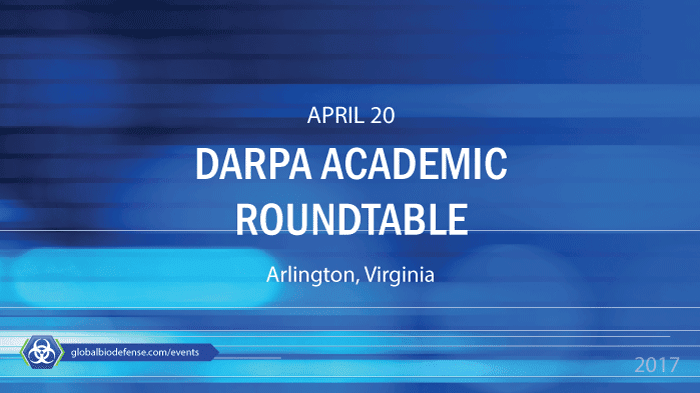 The Defense Advanced Research Projects Agency is sponsoring an Academic Research Roundtable event on April 20, 2017 in Arlington, Virginia.
The event seeks to dialogue with the broader potential performer community in higher education for the purpose of engaging its members in a dialogue on technology and research opportunities. The event will include discussion of the Agency's vision and goals, overviews of each of DARPA's technical offices by office leadership, and an explanation of the mechanics of working with DARPA.
Attendance will be limited to chief research officers (i.e., Provost, Vice President for Research, Vice Provost for Research, or equivalent title), and only one individual per institution. Given the breadth of DARPA's mission, they strongly prefer participation at the university-wide level rather than that of a college or research center.
Advance registration is required to attend this event, and is subject to acceptance by DARPA.