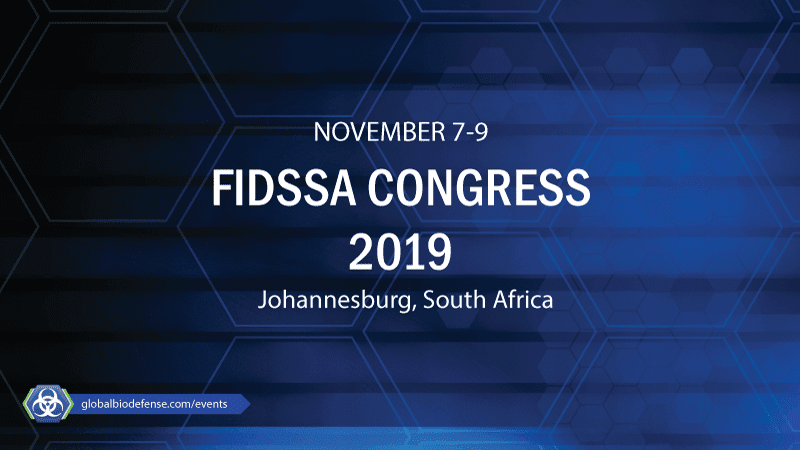 The 8th Federation of Infectious Diseases Societies of Southern Africa FIDSSA Congress 2019 will be held at the Indaba Hotel and Conference Centre, Johannesburg, South Africa from 7-9 November 2019.
This biennial FIDSSA Congress attracts local and international experts to lead conversations on a wide spectrum of cutting-edge infectious diseases topics relevant to the region and the African continent. Since its formation, FIDSSA has contributed substantially to an integrated approach of tackling the major problems of infectious diseases in southern Africa.
Highlighted session topics include:
Deaths in newborn babies with healthcare-associated infections
New technology to detect neonatal unit outbreaks
New drug-resistant TB regimens for children and adults and new trials
New childhood vaccines
HIV treatment interruptions for diagnostic purposes
Rapid diagnostics to transform the management of curable STIs in South Africa
Management of syphilis in an era of penicillin shortages
Integration of antimicrobial stewardship into sepsis pathways
Whole genome sequencing and novel diagnostics to aid antimicrobial stewardship
Stewardship: Leveraging the "butterfly effect" of hand hygiene
New rabies vaccine guideline
New yellow fever guideline
Roll out of PrEP in SA
Flucytosine for cryptococcal meningitis
Acinetobacter – the new MRSA?
Phage therapy for biofilms in device-related infections
Role of the environment in transmission of healthcare-associated infections
Non-culture-based diagnostic testing for antimicrobial resistance, mycology
Pre-congress workshops will be held on Thursday, 7 November 2019 by the Infection Control Society of Southern Africa, South African Society for Clinical Microbiology, and South African Antimicrobial Stewardship Programme.
Abstract submissions deadline: 24 June 2019
Online registration deadline: 13 October 2019
Please visit the FIDSSA Congress 2019 website for more information.