Virtual Event
Rare Disease Day at NIH 2021 – Virtual Conference
March 1, 2021
Virtual Event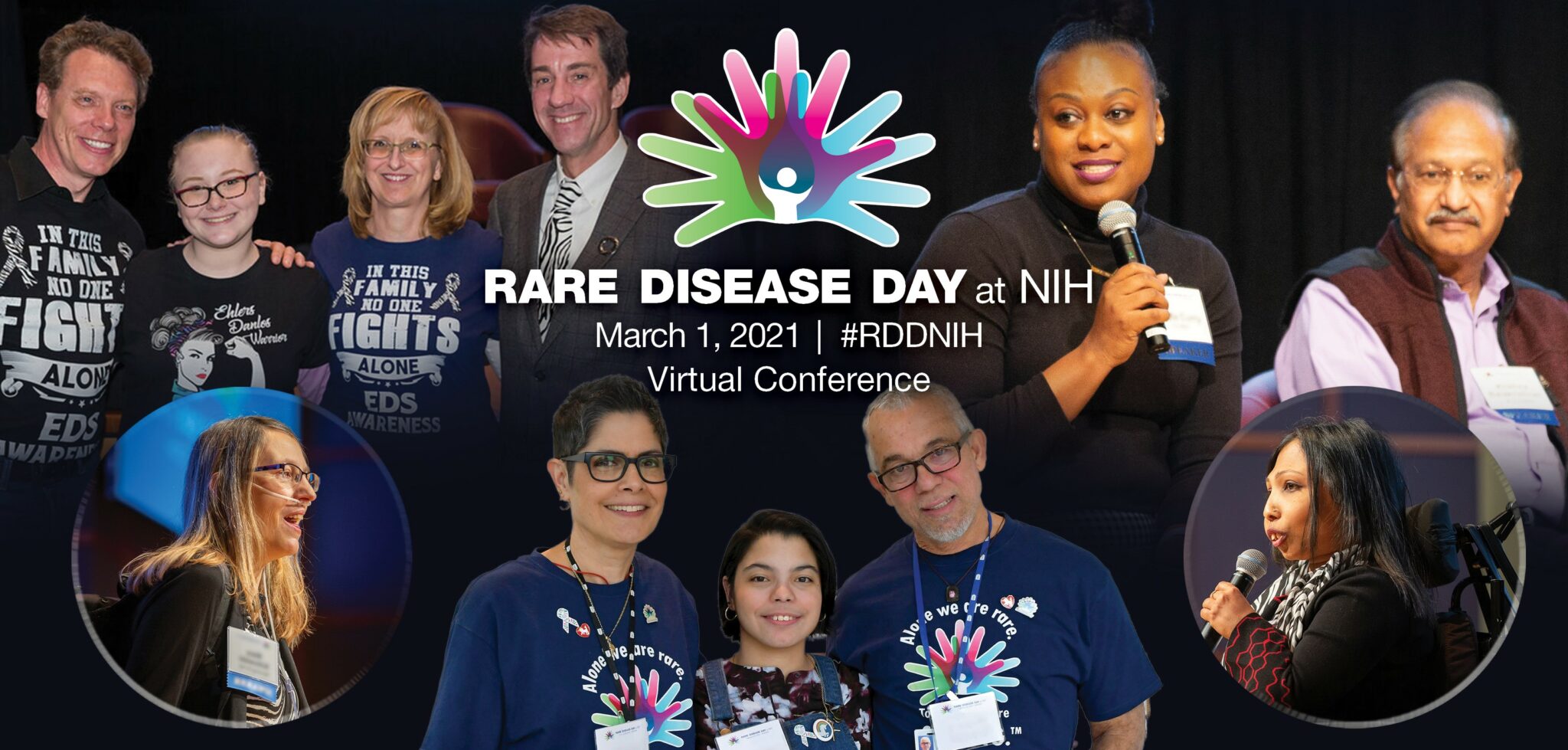 Rare Disease Day at NIH will be held virtually on Monday, March 1, 2021, from 10:30 a.m. to 5:30 p.m. EST. This year's event will feature interactive panel discussions, rare stories through TED-style talks and more.
The event is free and open to the public, including patients, patient advocates, health care providers, researchers, trainees, students, industry representatives and government employees.
Each year, the slogan for NIH's event has been "Patients & Researchers — Partners for Life." This slogan aligns with NCATS' philosophy that researchers must work closely with patients, families, caregivers and advocacy groups to maximize the chances for success in advancing rare diseases research. This philosophy has been put into practice in NCATS' Toolkit for Patient-Focused Therapy Development, Rare Diseases Clinical Research Network(link is external), Therapeutics for Rare and Neglected Diseases program, Rare Diseases Registry Program (RaDaR) and Genetic and Rare Diseases Information Center, among other efforts.
About 7,000 rare diseases affect humans, of which only a few hundred have any treatment. Although each rare disease affects fewer than 200,000 Americans, in total, these illnesses affect an estimated 30 million people in the United States.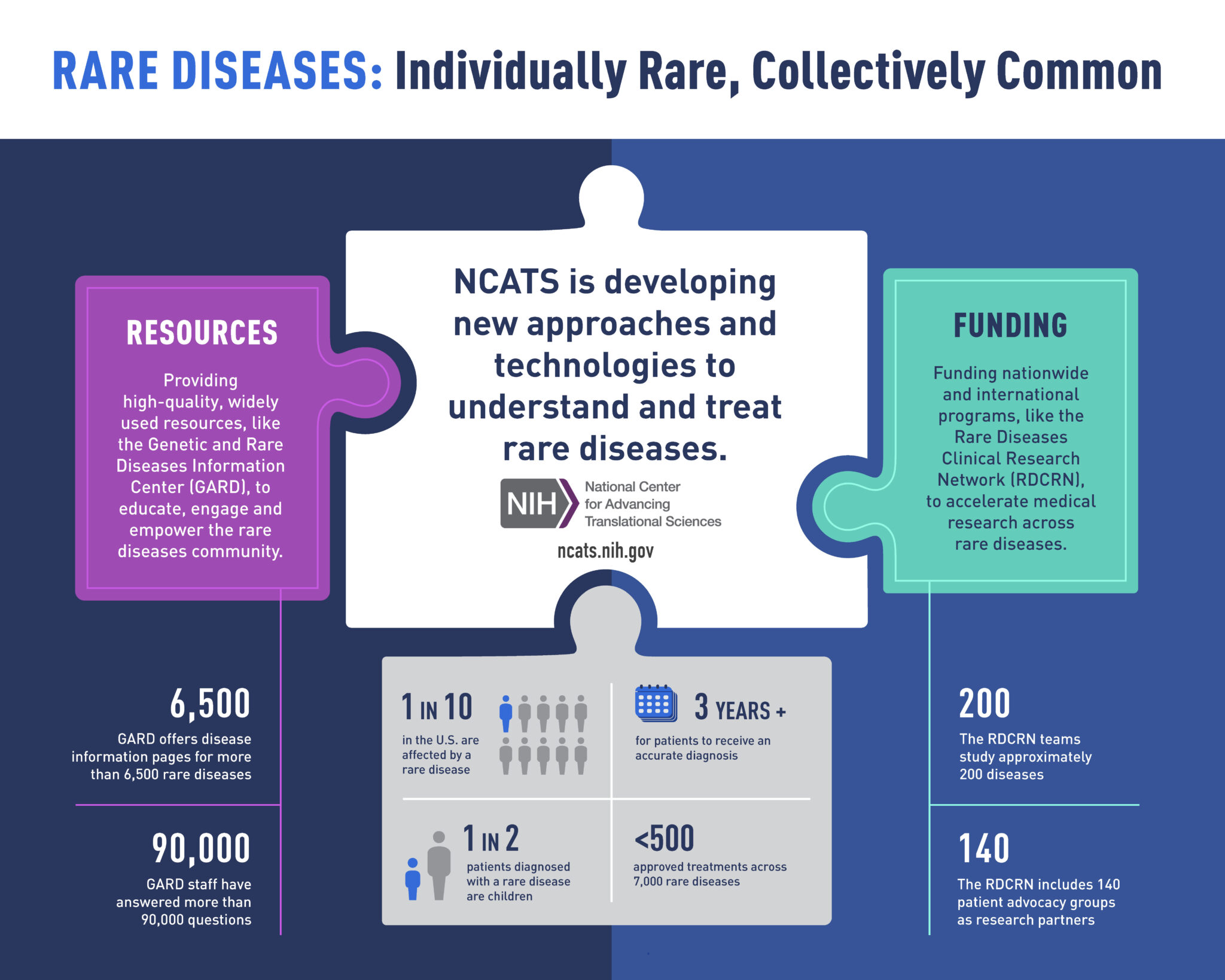 Since rare diseases often are difficult to diagnose, it can take years to obtain an accurate diagnosis. Even after a proper diagnosis, treatment often is unavailable, because only about 5 percent of rare diseases have a treatment approved by the FDA.
As a result, rare diseases are devastating and costly for patients, their families and the nation as a whole. Most rare diseases are serious or life-threatening, chronic and progressive disorders that place substantial medical and financial burdens on patients and their families.
Through its work to improve the science of collaboration, NCATS supports collaborative and innovative approaches to research on rare diseases. NCATS' Office of Rare Diseases Research (ORDR) facilitates and coordinates NIH-wide activities involving research for a broad array of rare diseases. These efforts have the potential to speed development of treatments for multiple rare diseases and ultimately help more patients more quickly. Learn more about ORDR and NCATS' rare disease research programs and access shareable resources to help raise awareness about rare diseases.