Virtual Event
VRBPAC Meeting on Pfizer Data on Its COVID-19 Vaccine for Children 5-11
October 26, 2021
Virtual Event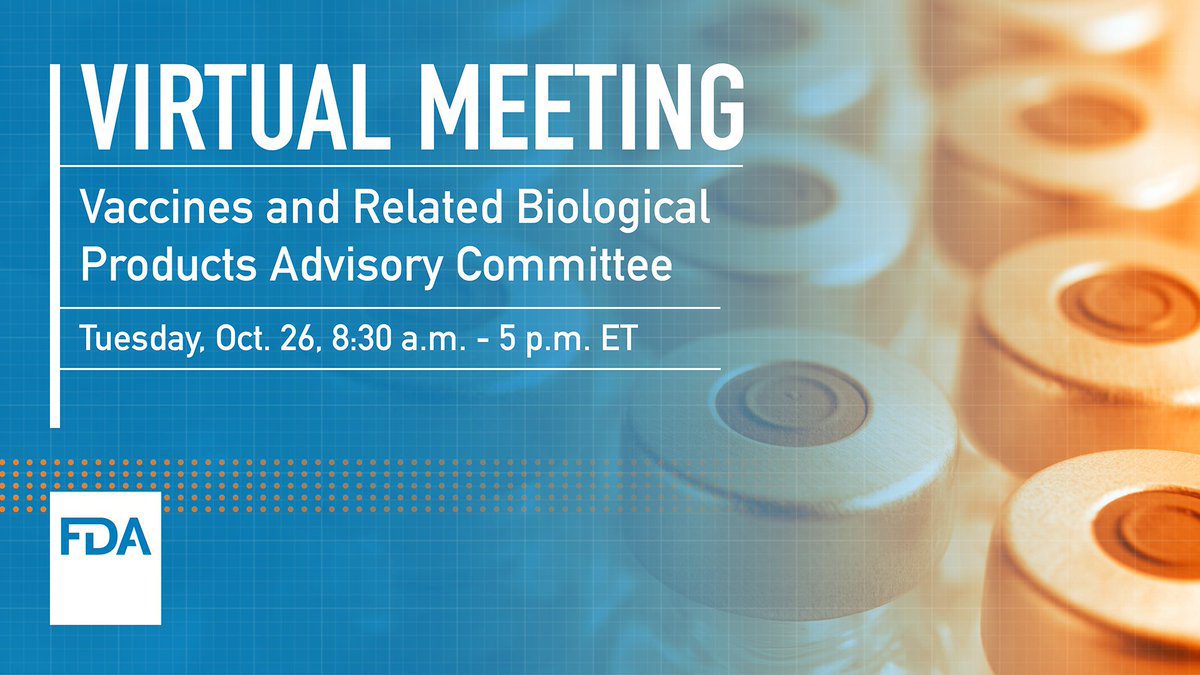 The FDA anticipates receiving a request from Pfizer to amend its emergency use authorization to allow the use of its COVID-19 vaccine in children 5 through 11 years of age. In anticipation of the request, the FDA is scheduling an Vaccines and Related Biological Products Advisory Committee (VRBPAC) meeting on Oct. 26 to inform the agency's decision-making.
The FDA intends to make background materials for both VRBPAC meetings available to the public, including the meeting agendas and committee rosters, no later than two business days before each meeting.
The FDA intends to livestream the VRBPAC meetings on the agency's YouTube page.