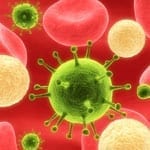 The National Science Advisory Board for Biosecurity (NSABB) had asked researchers in December to hold up publication of two studies on transmissibility of the H5N1 bird flu over concerns that release of the data could create a bioterror risk. The decision sparked a public debate on balancing public health security with the progress of research and what role the government plays in "censorship" of scientific data.
The two research teams, one led by Dr. Ron Fouchier of Erasmus Medical Center in the Netherlands and the other by Dr. Yoshihiro Kawaoka of the University of Wisconsin, had agreed to suspend the studies temporarily while the scientific community and governments further investigated.
In February, the World Health Organization held a special meeting on the issue (See GBD Article WHO States H5N1 Bird Flu Data to Stay Secret, February 17), and then after further consideration last month advised full publication of both papers. The White House was criticized for not having stronger guidance in place to deal with such scenarios, resulting in a New Dual-Use Biothreat Research Review Policy released March 29, 2012.
NSABB reconvened last week for a two day meeting to examine revised manuscripts of the H5N1 research intended for publication in Science and Nature. The board unanimously recommended that the Kawaoka manuscript should be published in full; and further recommended, in a 12 to 6 decision, the communication of the data, methods, and conclusions presented in the revised Fouchier manuscript.
NSABB stated data described in the revised manuscripts "do not appear to provide information that would immediately enable misuse of the research in ways that would endanger public health or national security" and that new evidence had emerged that underscored how understanding specific mutations may improve international surveillance and public health and safety.
NSABB is an independent federal advisory board and recommendations from this meeting will now be forwarded to the U.S. Government for further review and consideration. "We at Nature are delighted," says Editor-in-chief Philip Campbell. "Subject to any outstanding regulatory or legal issues, we intend to proceed with publication as soon as possible" (Nature, March 30).