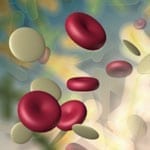 The Defense Advanced Research Projects Agency (DARPA) has awarded a technology development contract worth up to $3.8 million to CytoSorbents Corporation as part of its Dialysis-Like Therapeutics (DLT) program.
Under the terms of this contract, CytoSorbents will develop next-generation broad-spectrum, porous polymers capable of removing cytokines, toxins and certain biowarfare agents from whole blood, with $1.5 million in funding designated for the first year. The release of the remainder of the award will be based upon the achievement of pre-determined milestones over a period of up to five years.
CytoSorbents Corporation is a pioneer in the use of blood purification to treat life-threatening illnesses such as sepsis, trauma, burn injury, lung injury and pancreatitis. Further details are available in a press release issued by the company this week.
DARPA DLT Program
The overall goal of DLT program is to develop a portable device that removes "dirty" blood from the body, separates harmful agents, and returns "clean" blood to the body in a manner similar to dialysis treatment of kidney failure. While the device could have an impact across multiple areas of medicine, the target application for this device is sepsis.
Sepsis is characterized by an overzealous immune response to a serious infection that leads to severe inflammation, organ failure and death in many cases. Sepsis is one of the leading causes of death in the world, killing millions of people each year and costing tens of billions of dollars to treat.
The envisioned system will be capable of removing at least 90% of unknown pathogens, cytokines, toxins, and activated cells from a patient in one day with the objective of significantly reducing patient mortality. At the completion of the program the device will be submitted to the Food and Drug Administration (FDA) for possible Investigational Device Exemption (IDE) status.