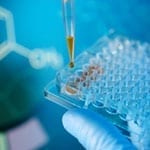 AstraZeneca and the Broad Institute in Cambridge, Massachusetts this week announced a two-year collaboration to identify new chemical compounds targeting bacterial and viral infections that could speed the development of new antibacterial and antiviral drugs.
Only two new classes of antibiotics have been introduced to the market in the past 30 years, despite the significant global health threats from infections and the worrying rise of antibiotic-resistant "superbugs" that evade existing treatments.
The two organizations will work together to address the challenges of identifying high-quality compounds for drug development by combining expertise in bacterial genomics and biochemistry with a unique collection of chemical compounds and chemical screening capabilities.
The chemical library, created at the Broad Institute, comprises 100,000 customized molecules known as Diversity-Oriented Synthesis (DOS) compounds. It is designed to contain molecular shapes and structures not found anywhere else that can hit even the most challenging biological targets. Under the agreement, screening and hit-to-lead chemistry will take place in the Broad's Chemical Biology Platform and AstraZeneca will optimize, develop and commercialize potential compounds from identified, high-quality leads.
"We are thrilled to be working together with AstraZeneca on this project, which is closely aligned with the Broad Institute's mission to propel the understanding and treatment of human disease," said Dr. Michael Foley, Director of the Broad Institute's Chemical Biology Platform. "The Broad is one of the few places that has made a meaningful investment in new chemistry in the last five years, and we welcome this remarkable opportunity to harness that investment to improve human health."
Source: PR Newswire