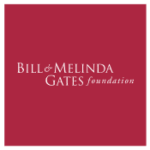 The Bill & Melinda Gates Foundation and its funding partners have announced an invitation to innovators to apply for grant funding of 'New Approaches for Detection, Treatment, and Control of Selected Neglected Tropical Diseases.'
The grants are part of the Gates Foundation Grand Challenges Explorations program, an initiative to encourage innovative and unconventional global health and development solutions. 
Neglected tropical diseases (NTDs) are a large and diverse group of diseases that disproportionately affect health and livelihood of the poor in the developing world and typically lack attention and funding for research and development.   
This particular effort is focused on the elimination of lymphatic filariasis (LF, also known as elephantiasis) by 2020, and the control of onchocerciasis (river blindness), soil-transmitted helminthic infections (ascariasis, trichuriasis, and hookworm disease), and schistosomiasis.
"These diseases are typically controlled through whole-population mass drug administration campaigns," states the announcement. "They are high on global disease burden studies and are in need of innovative and transformative approaches for detection, diagnosis, and treatment." 
The organization seeks new approaches or ways to apply existing technology from other sectors to address some of the key challenges facing the development of drugs and diagnostics for these NTDs:
Need for strategies that address multiple diseases
Drug development is hampered by lack of robust and facile model systems
Need for development of new drugs to treat these NTDs
Need for diagnostics for mapping, treatment, and surveillance of these NTDs 
Applicants can be at any experience level; in any discipline; and from any organization, including colleges and universities, government laboratories, research institutions, non-profit organizations and for profit companies.
Initial grants will be US $100,000 each, and projects showing promise will have the opportunity to receive additional funding of up to US $1 million. Full descriptions of the topic and application instructions are available at the Gates Foundation Grand Challenges website.
Proposals are being accepted online until May 7, 2013.