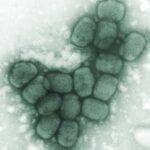 SIGA Technologies this week announced the first of a series of deliveries of its proprietary smallpox antiviral drug, Arestvyr (formerly ST-246) to the Strategic National Stockpile under a contract award by the Biomedical Advanced Research and Development Authority (BARDA).
The delivery reignited controversy over the scope and cost of the drug program, with the New York Times reporting the government is paying more than $200 for each course of treatment. The company defended the pricing as a fair and reasonable return on investment, and a bargain compared to prices charged for some patented drugs such as $20,000 a year for AIDS antiretrovirals or cancer drugs costing more than $100,000 a year.
In 2011, BARDA awarded SIGA the base contract for this initial procurement of 1.7 million treatment courses of ST- 246 (Arestvyr). The five-year award was valued at $433 million, of which approximately $412.5 million is for purchase of the drug. 
The order quantity was based on the amount analysts predicted would be needed to contain a smallpox outbreak in a large city. Asked about the scope of the purchase, SIGA president Dr. Eric A. Rose compared it to an influenza drug. "There are 80 million courses of Tamiflu in the strategic national stockpile," he said. "Smallpox is just as contagious and has 30 times the mortality. By measures like that, I'd say 2 million is on the low end."
In the summer of 2012, SIGA was ordered by a Delaware court to share profits from the smallpox drug sales with PharmAthene, Inc. The decision followed 5 years of litigation resulting from a failed merger agreement between the companies.
The court entitled PharmAthene to 50% of the net profits over 10 years from all sales of SIGA Technologies' novel smallpox antiviral. The profit sharing kicks in once SIGA receives the first $40 million in net profits from sales of ST-246.
Read the New York Times article: Wary of Attack With Smallpox, U.S. Buys Up a Costly Drug.