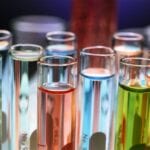 The Biomedical Advanced Research and Development Authority (BARDA) is seeking to establish a Medical Countermeasure Clinical Studies Network composed of contract research organizations to facilitate vaccine and therapeutic development for pandemic influenzas and chemical, biological, nuclear and radiological (CBRN) threats. 
The proposed contracts will establish a network of providers to satisfy the clinical service requirements of BARDA and complement efforts of the National Institute of Allergy and Infectious Diseases (NIAID). 
Awardees will provide clinical research services including full service capabilities to execute a clinical trial as a service to BARDA. These studies may be Phase 1, 2, 3, or 4 or combinations of these Phases. Clinical research services may include, but are not limited to the following components:
Contracts may also contain preparedness and response task components that require contractors to be at the ready for urgent clinical trials in the case of a public health medical emergency. 
"Awardees will support targeted clinical studies relevant to BARDA's vision to create a nation with the capability to respond quickly and effectively to deliberate, natural and emerging threats by providing a range of clinical study services that can be used by BARDA and development partners of BARDA," states the announcement.
An official request for proposals is estimated to begin on March 30, 2013, with proposals being due May 14, 2013.  Multiple awards may result from the solicitation with an estimated award date of September 2013. 
Further details are available under Solicitation Number: RFP-13-100-SOL-00008.