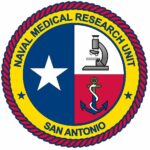 The U.S. Navy has awarded a sole source bridge contract to Eagle Applied Sciences (EAS) for continued biomedical research and technical support to the Naval Medical Research Unit San Antonio (NAMRU-SA). 
EAS is currently performing support services for NAMRU-SA including efforts to evaluate biomedical products and new biomedical technologies to detect and prevent infectious diseases. EAS also performs a range of other clinical and nonclinical related research efforts for the military group such as: literature surveys, development of research hypotheses, experimental designs, and the collection and statistical analysis of research data.
The contract bridges services for two to five months while the government reconciles unforeseen delays in awarding a new competitive contract to EAS that was held up by overturned protests. Without the extension, NAMRU-SA states it would be seriously impacted in program efforts, specifically in clinical trial processes that require continuity.
The Naval Medical Research Unit San Antonio (NAMRU-SA) was established in May 2009 as the result of the Base Realignment and Closure (BRAC) 2005 Commission. As a result of the BRAC action, the Combat Casualty Care Department of the Naval Medical Research Center, the Institute for Dental and Biomedical Research as well as the Naval Health Research Center Command Directed Energy Bioeffects were realigned to Fort Sam Houston, Texas. 
As a result of these actions, a new command was established combining these missions into NAMRU-SA. Due to the reimbursable nature of NAMRU-SA's research programs, the laboratory relies heavily on contractor support to ensure it achieves its mission.
The period of performance for the EAS contract is anticipated to be a base period of 2-months, from March 27, 2013 through May 31, 2013. The contract will also include three, 1-month option periods. Funding for the base and option periods is estimated at $284,900.90.
The Naval Medical Logistics Command (NMLC) is overseeing the action under Solicitation Number: N3239813NAMRU.