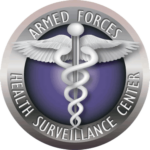 The U.S. Army is soliciting proposals for contract support of Avian Influenza/Pandemic Influenza (AI/IP) and Other Emerging Disease Surveillance at the Armed Forces Health Surveillance Center (AFHSC) and Department of Defense (DoD) Global Emerging Infections Surveillance and Response System (DoD-GEIS) in Silver Spring, MD.
Provision of personnel, facilities, materials, management, preparation, and completion of tasks under the effort are required to support the AFHSC mission as the central epidemiological resource for the U.S. Armed Forces.
AFHSC conducts surveillance and response for emerging infectious diseases in DoD beneficiaries as well as foreign military and in foreign civilian populations through project-driven proposals, which are implemented by its partner institutions and laboratories. Under the AFHSC, DoD-GEIS focuses on diseases that threaten U.S. Forces and their families, including newly appearing infectious agents or well-known agents that are increasing in incidence or geographic range.
The government anticipates awarding an IDIQ Contract in Sept. for a 10-month base year and 4 one-year option periods. The contract is a total small-business set-aside.
Further details are available under Solicitation Number: W81XWH-13-R-0035.