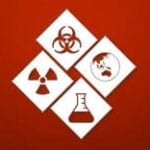 The U.S. federal government is seeking contractor proposals for the storage and management of a critical medical asset stockpile. The effort supports the national repository of antibiotics, chemical antidotes, antitoxins, life-support medications, and medical supplies that can be used to supplement state and local resources during a large-scale public health emergency.
The contractor is required to provide storage and delivery of immediate response 12-hour containerized medical supplies and pharmaceuticals designed to provide rapid delivery of a broad spectrum of assets for an ill defined threat in the early hours of an event.
The contractor will provide emergency operations support as needed for rapid response and ground transportation for up to 130 containers (50 tons) of product from the contractor's facility to the stated international airport within 3.5 hours or to a government-designated destination not to exceed 44 miles within 7 hours.  All required security capabilities for the grounds and in the facility are the responsibility of the contractor.
Further details are available under Solicitation Number: GSC-QFOB-13-32711.