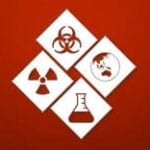 The Biomedical Advanced Research and Development Authority (BARDA) this week announced a new solicitation for proposals that advance medical countermeasures such as vaccines, therapeutics and diagnostics for CBRN threats. 
Awards under this Broad Agency Announcement (BAA) will serve to advance the knowledge and scientific understanding of candidates' countermeasures for CBRN threats toward eventual FDA approval and their inclusion in the Strategic National Stockpile (SNS).
Research areas of interest include:
Vaccines 
Antitoxins and Therapeutics
Antimicrobial Drugs
Radiological/Nuclear Threat Medical Countermeasures
Chemical Threat Medical Countermeasures
Clinical Diagnostics Tools
The formal BAA is expected to be officially released on July 31, 2013. Further details are available under Solicitation Number: BAA-13-100-SOL-00013.