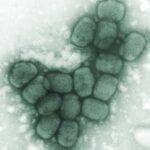 SIGA Technologies, Inc. this week announced it has passed another significant milestone with the third delivery of its proprietary smallpox antiviral drug, Arestvyr, to the United States Government's Strategic National Stockpile (SNS).
With a cumulative delivery of approximately 590,000 courses of Arestvyr to the SNS over the past five months, SIGA has met a key requirement of its contract with the U.S. Biomedical Advanced Research and Development Authority (BARDA) and has qualified for a payment of approximately $79 million for the courses delivered to date.
Arestvyr (Tecovirimat) is one of the first novel drugs to be developed, procured and now delivered to the Strategic National Stockpile under the post-9/11 legislative authority known as Project BioShield. Arestvyr, formerly known as ST-246, was developed to serve as a therapeutic drug for treatment of smallpox, whether resulting from a terrorist attack, biowarfare or a new natural outbreak.
Source: SIGA Technologies