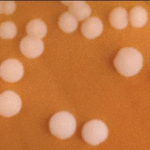 In the wake of Princeton University's meningitis outbreak, healthy individuals on campus who are at risk for infection will be offered voluntary immunization with Bexsero (Novartis), a vaccine that has not been approved for use in the United States. Since March 22, 2013, health officials have confirmed eight cases of Neisseria meningitides serogroup B (MenB) meningitis among students and visitors at Princeton University.
Bexsero is the only vaccine in production that protects against MenB. While the media have expressed concern about using an "experimental" vaccine on students, the authors of an article being published in Annals of Internal Medicine say "compassionate use" of the unlicenced vaccine is justified because epidemiologic evidence suggests that all Princeton University meningitis cases are related and that transmission is ongoing. They argue that the vaccine is not experimental, as it has been approved for use in Europe and Australia.
A plea for broader access to the vaccine has been made by advocacy groups, but the vaccine is being limited to Princeton University students based upon policy and epidemiology. While more than a third of total cases in the U.S. are due to MenB, a monovalent MenB vaccine would need to be administered along with the current quadrivalent conjugate meningococcal vaccine to optimize protection against all of the serogroups that cause the majority of disease in the U.S.
The authors suggest that a vaccine that prevents MenB still should be available in the U.S. They write, "our ability to mobilize resources in response to this situation should compel us to take measures to ensure access to this prevention tool with proven safety and efficacy to all who are at risk."
Read the paper at the ACP Annals of Internal Medicine: "Compassionate Use" for Public Health.
Source: American College of Physicians