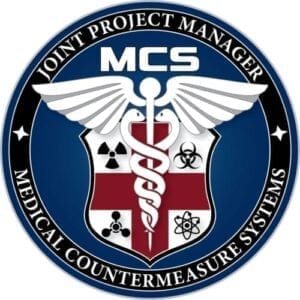 The U.S. Department of Defense JPM Medical Countermeasure Systems BioDefense Therapeutics (MCS-BDTX) Joint Product Management Office announced this week the beginning of a Phase I clinical trial for an anti-Ebola viral therapeutic being developed by MCS-BDTX through a contract with Tekmira Pharmaceuticals Corporation.
The Phase 1 trial will test the safety, tolerability, and pharmacokinetics of TKM-Ebola to determine the appropriate dose of the drug for potential use as a medical countermeasure against Zaire Ebola virus, one of the most highly lethal hemorrhagic fever viruses.
"Currently there are no available vaccines or therapeutics to prevent or treat the Ebola virus," said LTC Eric G. Midboe, Joint Product Manager for BDTX. "This Phase 1 trial represents an important step in our effort to provide FDA-approved therapeutics targeting the deadly hemorrhagic fever viruses. This work complements the efforts of other acquisition programs within the Department of Defense's (DoD) medical countermeasures portfolio that includes diagnostic systems and vaccines to protect DoD personnel and the nation."
In preclinical studies published in the medical journal The Lancet, TKM-Ebola demonstrated efficacy when the drug was delivered to infected non-human primates. The studies reported 100 percent protection from an otherwise lethal dose of Zaire Ebola virus (Geisbert et al., The Lancet, Vol 375, May 29, 2010).
"We are pleased with Tekmira's progress and the first dosing of the new formulation of TKM-Ebola in the Phase 1 human clinical trial," remarked Mr. Adekunle Famodu, BDTX Assistant Product Manager overseeing the development of TKM-Ebola. "The trial will provide important safety data required for the next phase of development of this innovative solution to counter one of the most lethal hemorrhagic fever viruses."
About Joint Project Manager Medical Countermeasure Systems (JPM-MCS)
JPM-MCS, a component of the Joint Program Executive Office for Chemical and Biological Defense, aims to provide U.S. military forces and the nation with safe, effective, and innovative medical solutions to counter chemical, biological, radiological, and nuclear threats. JPM-MCS facilitates the advanced development and acquisition of medical countermeasures and systems to enhance our nation's biodefense response capability. For more information, visit www.jpeocbd.osd.mil.