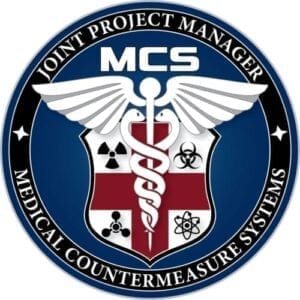 The Department of Defense is collecting information from companies who are currently in the U.S. domestic healthcare market or are considering a future entry into the market for FDA-cleared diagnostics for human diseases caused by exposure to biological threat agents.
The Request for Information (RFI) submission period originally closed in January of this year but has now been extend to April 30, 2014. The RFI is managed by the Joint Project Management Office for Medical Countermeasure Systems (JPM-MCS) in support of the Joint Product Director for Diagnostics (JPdM Dx).
JPM-MCS is specifically interesting in information about systems that are complementary to the Increment 1 Next Generation Diagnostic System (NGDS) sample-to-answer molecular (PCR) diagnostic platform used in forward deployed clinical laboratories, combat support hospitals and ships.
Information gathered will be reviewed as part of a market survey in support of the NGDS Increment 2 acquisition program.
The RFI details minimum threshold and ideal system characteristics including:
Portable, total system weight 0.5 lbs -15 lbs
Safe for use with BSL 4 agents (low risk of aerosolizing sample material)
Open Architecture supporting 3rd party assay design and development
Single Sample Time to Result objective of 5 minutes, no more than 30 minutes
Electronically enabled for data archiving and communications
Detection of agent specific proteins and biomolecules
Detection of disease specific host biomarkers
High specificity
Supportive of syndrome based diagnostics with endemic diseases
Aligned with vaccines and therapeutics in production or development
Exiting or emerging FDA regulatory framework for 510k clearance
Single use consumable or reusable, adaptable instrument/assay based system
FDA cleared for in-vitro diagnostics, or:
Sufficiently mature to begin FDA Clinical Trials within 2 years
JPM-MCS is part of the Joint Program Executive Office for Chemical and Biological Defense (JPEO-CBD).
Further details are available under Solicitation Number: Solicitation Number: W911QY-13-RFI-NGDSI2.