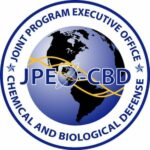 The Department of Defense (DoD) will host a pre-proposal conference for solicitation W911SR-14-R-0002 for the Common Analytical Laboratory System (CALS) Engineering and Manufacturing Development (EMD) effort.
The event will take place August 13, 2014 at the Edgewood Chemical Biological Center in Maryland.
This contract encompasses the development of engineering and manufacturing design, integration, test, and evaluation processes and procedures for the Common Analytical Laboratory System (CALS). The CALS will be a transportable, mobile, multi-capability Chemical, Biological, and Radiological (CBR) system of systems to assist the warfighter and first responders in identifying environmental CBR hazards at field confirmatory and theater validation levels.
Under the effort, modular open system approach (MOSA) design and integration concepts will be developed into an integrated system design that meets CALS capability requirements, including an Analytical Information Management System (AIMS).
The event will include overviews of the contract phases, tours of the mobile laboratories that will use the CALS system and the opportunity to meet with key personnel.
All companies interested in attending must register by close of business today.